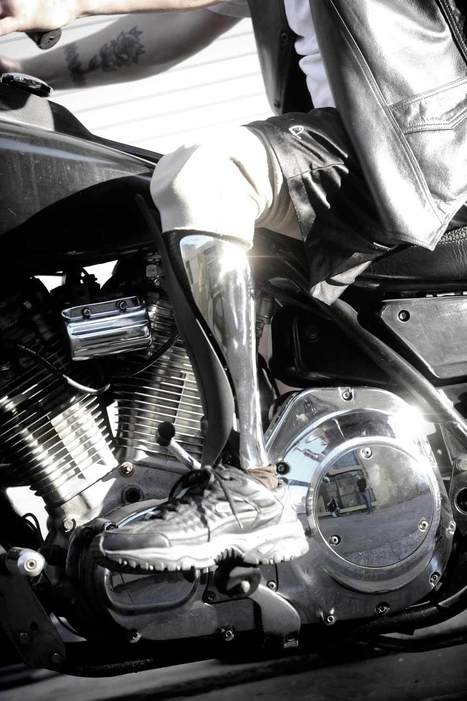 They design, scan and print FAIRINGS which are CUSTOMIZED. Fairings are designed for, and with, the amputee.
"The wearer is invited to choose from a library of patterns and graphics, or add custom text. They may choose a specific finish, such as ballistic nylon, leather or mirror-polished metal for a dazzling effect. Tattoos can even be laser-etched into leather or embossed into the polymer surface for a sculpted look. This represents the opposite of 'one-size-fits-all'
Fairings are MODULAR, DURABLE, and LIGHTWEIGHT.
These impresive covers create a self-confidence experience, A positive experience helpintg erase the wall of awkwardness that can disconnect the amputee from the world around.
Don't miss the impressive gallery at