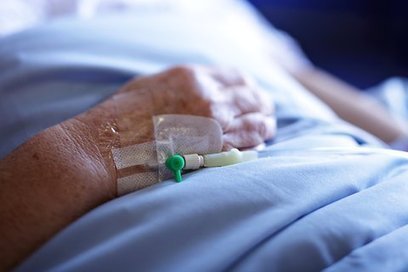 A new study points to factors that make it easier for family members to know what's best for an ailing patient.
Texas physicians abide by the Code of Medical Ethics, which includes "First, do no harm." For this reason, TMA supports the Texas Advance Directives Act (TADA). Its aim is to allow patients to make their care preferences known before they need care, and to protect patients from discomfort, pain, and suffering due to excessive medical intervention in the dying process. The time may come when all that can be done for a patient is to alleviate pain and suffering, and preserve the patient's dignity. For physicians, this is about medical ethics and providing medically appropriate care.
Then-Governor George W. Bush signed TADA into law in 1997. It had unanimous support from physicians, nurses, hospitals, nursing homes, hospice care facilities, and pro-life organizations. The law provides a balanced approach to addressing one of life's most difficult decisions.
TADA allows a patient to issue an out-of-hospital do-not-resuscitate (DNR) order, a medical power of attorney, or a directive for physicians and family members regarding the person's wishes to administer or withhold life-sustaining treatment in the event the person is in a terminal or irreversible condition and unable to make his or her wishes known. Additionally, when an attending physician disagrees with a patient's advance directive or a health care or treatment decision made by or on behalf of a patient, the act provides for a process whereby an ethics or medical committee reviews the physician's refusal. The patient is given life-sustaining treatment during the process. If the ethics committee decides that discontinuing lifesaving treatment is in the best interest of the patient, and the family disagrees with that decision, the hospital must continue treatment for 10 days to allow the family some time to find a different facility for the dying patient.
Legislation has been introduced in the past two legislative sessions that would instead require indefinite treatment.
TMA has opposed the proposed legislation because it would prolong unnecessary – and often painful – care. It would require physicians, nurses, and other health care professionals to provide medically inappropriate care, even if that care violates medical ethics or the standard of care. It also sets a dangerous precedent for the legislature to mandate the provision of physician services and treatments that may be medically inappropriate, outside the standard of care, or unethical.