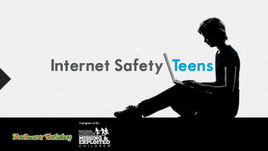 Office Mix is een gratis tool binnen Office 2013. Het voegt veel extra faciliteiten toe aan PowerPoint, waarmee u eenvoudig mooi lesmateriaal kunt maken met interactieve elementen, zoals toetsvragen. De MIX is op een digibord te tonen of als video op te slaan. De interactieve opties werken zodra u het resultaat plaatst op mix.office.com en uw leerlingen een koppeling geeft naar de webversie. Vervolgens kunt u alle toetstresultaten inzien.
Office Mix: ideale aanvulling op PowerPoint
PowerPoint 2013 wordt veel gebruikt in het onderwijs om instructie aantrekkelijk vorm te geven. Office Mix vult hier onder meer de volgende mogelijkheden aan toe:
eenvoudig commentaar en video opnemen

tonen van uw eigen schermaantekeningen tijdens een presentatie

schermopnames van een ander programma integreren

vragen stellen en de resultaten opslaan

webpagina's integreren

apps integreren, zoals Khan Academy of PhET.