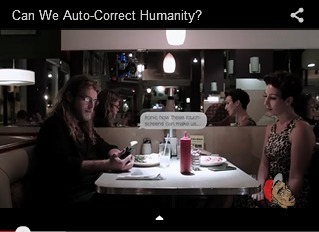 Goeie rap en een krachtige boodschap. Een goede les voor jongeren: laten vertalen bij het vak Engels en bediscussiëren bij maatschappijleer, computerkunde, ICT, informatievaardigheden, mediawijsheid of hoe die vakken ook mogen heten. En wellicht kun je met behulp van deze clip een bewerking doen:
zelf uitvoeren met de klas
een eigen clip maken
de tekst veranderen
een Nederlandse versie schrijven
een reactie schrijven of geven op de inhoud van de tekst
en andere lesideeën
Did you know the average person spends 4 years of his life looking down at his cell phone? Kind of ironic, ain't it?