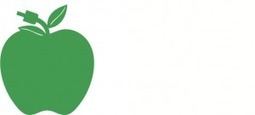 A few years ago, there was a major focus on Internet safety education, as if protecting kids from online predators and pornography were all that was needed for children to safely and effectively surf the Web. Today, much more attention is being paid to other areas of digital citizenship, for example responsible, ethical behavior and digital literacy. That is reflected in the results of two polls Cable in the Classroom released today.
We think of digital citizenship as a positive and proactive approach to helping children use digital tools safely and effectively, bringing together Internet safety and security with digital literacy, responsible, ethical behavior and civic engagement.
Commissioned by Cable in the Classroom (CIC) and conducted by Harris Interactive the Parent Views on Digital Citizenship survey polled 999 US parents with children aged 8 to 18. In the survey, nine of ten parents think it's very important or important that their children learn about the three elements of digital citizenship: Internet safety and security (93%), ethical and responsible online behavior (93%), and critical thinking (87%). Because of parents' unfamiliarity with digital media and information literacy, we used the term critical thinking as a proxy.
However, there are considerable gaps between how important Internet safety, online ethics and responsibility, and critical thinking are to parents and how knowledgeable they feel they are about them. Eight in ten parents would like to have more information and guidance about one or more of the elements of digital citizenship.
Click headline to read more--
Via
Chuck Sherwood, Senior Associate, TeleDimensions, Inc