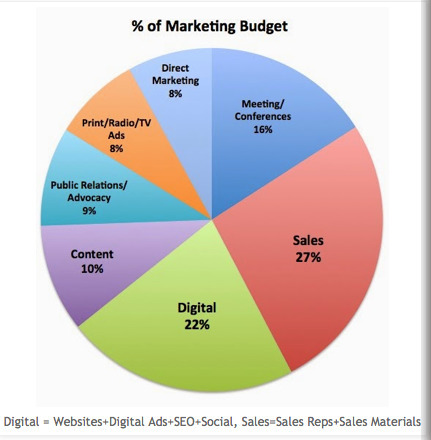 Not all available market research is created equal," says Rich Meyer, author of DTC Marketing Blog. According to Meyer, "some research is a must have and provides insights, but there is also a lot of available research that doesn't clarify findings and is written by journalists not people will real world pharma business experience." He goes on to rate various sources of pharma marketing research (here).

Meyer has two ratings:"A-Must Have" and "D-Pass," which means don't bother with it. Meyer doesn't have a "C-Meh!" rating -- that's my way of saying "lackluster, take it or leave it."

One study "written by journalists" is the MM&M/Ogilvy CommonHealth Healthcare Marketers Trend Report, the 2014 version of which was just published (here). Let me tell you why I give it a "C-Meh!" rating.

One surprising finding of this survey of 202 "qualified" senior executives -- "all director level and above" -- employed by pharmaceutical, biotechnology, devices and diagnostics companies, is that 22% of pharma marketing budgets of these individuals goes to some form of digital marketing (websites, digital ads, SEO marketing, and social media).
See further read on blog!
Via
rob halkes