Scoop.it!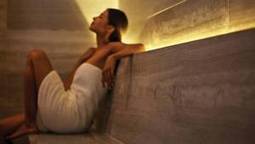 Social media is influencing the level of personal care that five-star establishments provide to guests
Joachim Scholz, PhD's insight:
By Anna Woodruff:
As the pace of technological trends continue to accelerate, companies are constantly being faced with challenges to adopt new strategies in order to meet and exceed customer expectations.
This article examines how luxury hotels are leveraging insights from social media to enhance the customization of their services, and ultimately, achieve a competitive advantage through differentiation and innovation. By monitoring guests' online activities on digital platforms, hotels become more informed about customer needs' and are able to tailor product offerings accordingly.
TripAdvisor, a credible site for many travelers, contains a wealth of information relating to customer experiences, making it an influential platform for hotels' reputations. The Four Seasons uses a 24-7 monitoring system to ensure timely response is provided to complaints, demonstrating their appreciation of customer feedback and priority to provide valuable customer service.
A concern that has the potential to be met with adverse criticism is that this use of social media may infringe on people's privacy. By attempting to add a personal touch, hotels may risk being accused of virtually 'stalking' their guests. The difficult and ethical question is – to what extent is it acceptable to use or exploit personal information for the purposes of a competitive advantage?