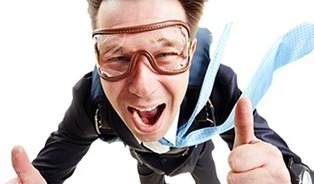 When it comes to social media marketing and online marketing in general, the images you choose sometimes have more impact than the content of the post
Part of online marketing for B2B businesses is promoting blogs and social media posts, though some of that has been giving way to images over straight text. While there's been debate about whether images are going to receive more focus in online marketing over actual reading, it's obvious text isn't going to go away completely. Regardless, adding more images to postings is going to be a major marketing trend through the rest of this year, says Forbes.
According to Forbes, many of those postings with images are going to be considerable in order to attract the most attention. But while that might sound like posting a bunch of annoying .gif files, it doesn't have to be limited. When it comes to imagery in online marketing, you have some options that ably help combine information with pics.
Using Images Within Your Blogs and on Social Media