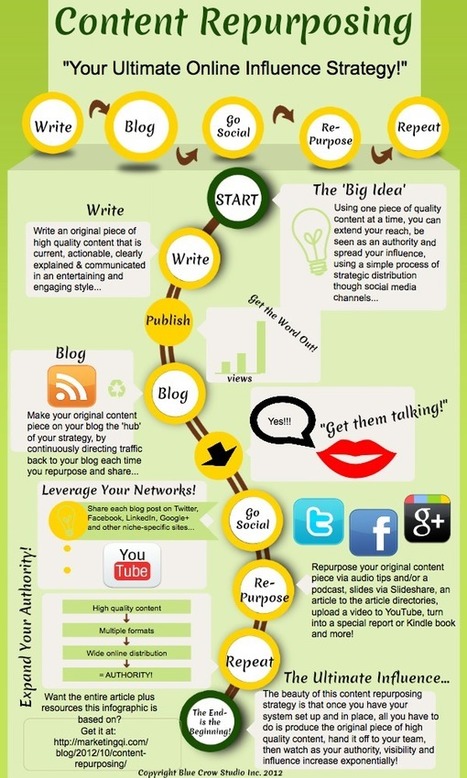 5 Steps For Repurposing Content
Write: make sure what you have written is original, concise and compelling; then spread the message by publishing it.
Blog: this piece of compelling content should be featured on a blog post, which should act as your strategy's core; every time you share this content, traffic should be directed to your company's blog.
Distribute through social media channels: to draw in your audience, share this particular blog post via social media channels (i.e. Twitter, Facebook, etc.).
Repurpose the message: this is your opportunity to transform your original content into a new podcast, YouTube video, etc.
Repeat: Start the process again from step 1; the benefit of practicing this 5-step process is the way you can simply delegate steps 2 to 5 to your marketing team once your original content is settled.