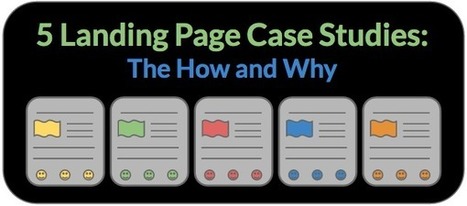 Landing page optimization is all about testing and tweaking – sometimes making huge changes and sometimes the smallest details.
But what happens when you run out of optimization hypotheses?
You go to the closest "landing page case studies" article and get inspired.
But do you know why those variables actually had an effect on the page's conversions?
This article will not only give you five awesome case studies to inspire you, but give you the how and why as well – so you learn something from all this reading.
Sound good?
Let's check out 5 Landing Page Case Studies Critiqued.