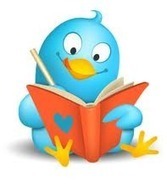 Twitter allows you 160 characters to post a bio on your profile page. Humanize your bio. Choose your keywords wisely and describe your product or service succinctly.
Twitter has been around since 2006 and many companies still struggle with how best to use the platform. When done well, twitter can be a powerful part of the integrated marketing mix.
Whether you're new to Twitter, a veteran, or somewhere in between, here are some helpful Twitter tips.