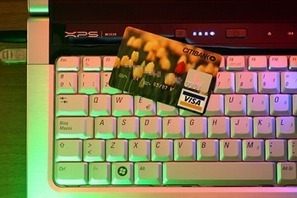 Trust is the bare minimum. Split tests will not move the needle, usability will not help your users achieve more things on your site, and search visitors will not be happy with their results if, to begin with, they don't trust you.
So strategically, enabling trust is something companies agree on; tactically, though, the methods with which trust is obtained vary greatly.
Authentication: Then and Now
In a recent webinar, Jeff Barto, Trust Strategist at Symantec talked about the humble beginnings of the web, and how at the time, web users could be anonymous and could be whoever they wanted to be.
Then came social media, and web users could longer hide. Their identities and what they share – or don't share- are exposed to others, and it's the websites who can pretend to be someone else. Web sites now have the responsibility to prove authenticity. So while authentication is not new, it's more important than before for e-commerce sites or anyone trying to drive conversions.