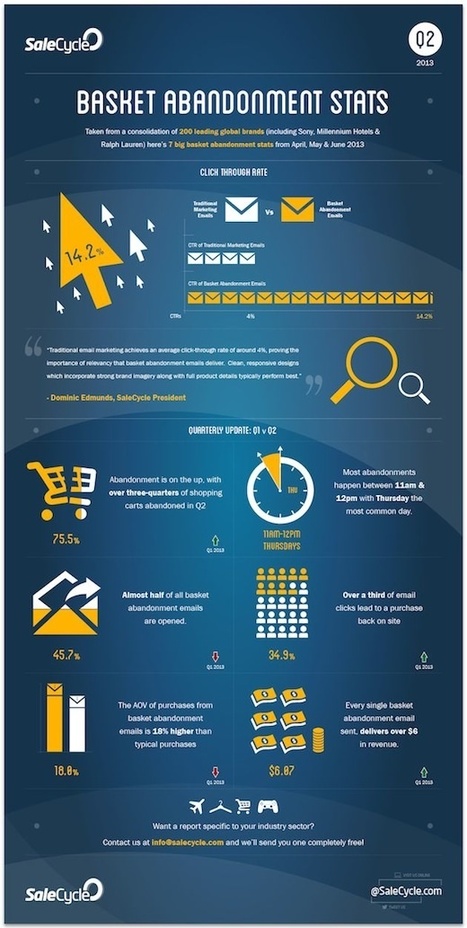 Despite the rising popularity of eCommerce channels, shopping cart abandonment rates continue to plague online retailers. A recent report from SaleCycle shows that, in the second quarter of 2013, abandonment rates averaged a whopping 75%, meaning online retailers still have their work cut out for them when it comes to fixing the factors that contribute to abandonment.
A Closer Look At Shopping Cart Abandonment Stats
The SaleCycle study includes a breakdown of shopping cart abandonment statistics by industry, including fashion (74.2%); home retail (73.91%) and travel (80.94%).