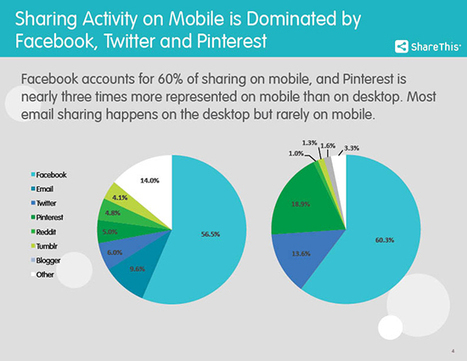 Sharing information on the social web is a trend that is already hugely significant and growing both in size and importance all the time. But which devices are people using to share information, and to where?
Over a 30-day period, ShareThis monitored more than six billion desktop and mobile social signals, comparing the nuances between sharing behaviour on both platforms. And the results? The iPhone is the most social of all devices, and mobile sharing is dominated by Facebook, Twitter and Pinterest.
Well, to be honest, it's dominated by Facebook, which accounts for a heady 60 percent of sharing on mobile. Twitter rates second for mobile shares, and Pinterest is nearly three times more represented on mobile than desktop.