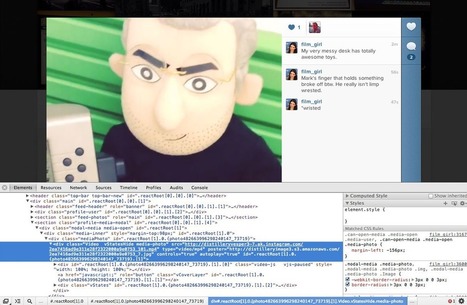 Now that Facebook has unveiled video on Instagram, creating videos is an easy process. It makes good on Instagram's intention: bring simplicity to the video experience.
It's hard not to see Instagram video as a response to Vine, Twitter's uber-successful video sharing tool. And although Instagram's video feature improves upon Vine, it's also lacking a core part of the Vine experience.
Namely, the ability to embed your videos elsewhere.
Via
Frédéric DEBAILLEUL