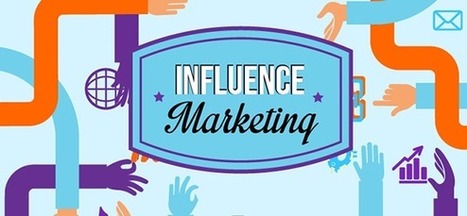 Influence Marketing Is…
Although a potentially "hot topic" in content marketing, Influence marketing has been around since the days of Greek curators and royal or celebrity endorsements of soaps and beverages in the late 1800′s. Today, we define Influence Marketing as the act of engaging with current and potential leaders in your industry in order to gain ranks as a leader yourself, to increase meaningful activity on social media platforms, as well as to build your digital (and face-to-face) community of brand advocates.
Like all marketing efforts, influence marketing is as an investment in your brand's future. As social media progresses and the use of mobile devices rise, companies need to focus on their overall digital selves. Much like face-to-face networking, building a strong online presence and attempting to engage your industry's influencers is an important part of a company's digital identity.
Is it possible for B2B companies and Advisory Businesses to use influence marketing in order to gain social reach and establish themselves as industry leaders? It's imperative; but like any other marketing effort, it requires strategic planning to meet your specific goals.