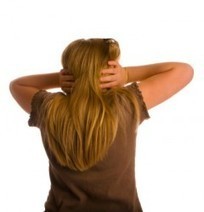 No business intentionally ignores its customers. In fact, most managers think they do a reasonably good job of listening. But, if a customer feels ignored, big trouble lies ahead.
The pain of being ignored
Naomi Eisenburger undertook a neuroscience research project to explore what goes on in people's brains when they feel rejected.
Subjects participated in a computer game where they believed they were playing against other people. After a while, the other "players" (actually the computer) continued to play but the subjects were left out of the game.
Even when the subjects were told the other "players" were not real, they still felt excluded, disliked, judged, and angry. This result might surprise some readers – after all, who would be offended by a computer program? The most remarkable part of the finding was that this virtual shunning lit up areas of the brain associated with physical pain.
In fact, as we often read here, real people are driven by emotions and apparently irrational impulses. Even purchase decisions are often made based on subconscious feelings and emotions. Logical reasoning is used only at the end of the process to justify the decision they want to make.
Feeling Ignored: Retail
Retail environments are prime locations for the "feeling ignored" reaction to kick in. Shoppers don't usually like to be interrupted by sales staff, but want people to be available when they need it.
We surveyed customers from a department store to determine why sales were below expectations. One of the stories we heard was "The staff were so busy talking to each other that I had to interrupt them to ask for help. Then, as soon as they answered my question, they immediately went back to their conversation."
How likely is it that the shopper wants to stay in the store now, let alone buy anything?
While that's an bad example of rude staff behavior, even more benign situations can be interpreted as being ignored. If a clerk is restocking misplaced items, or performing other important tasks, a shopper expecting immediate attention may still feel ignored.
This real-world situation is very similar to the simulation in Eisenburger's research. Even if the customer would not admit it, he would almost certainly feel hurt and rejected.
This is just one example. This sort of experience is all too common. In 2012, Forrester found that only 37% of firms provided a good or "excellent" service , and Parature estimated $83 billion was lost in sales just in the US because of customer defections and abandoned purchases!
There's clearly a lot of room for improvement, and this gap presents an opportunity to gain a real competitive advantage.