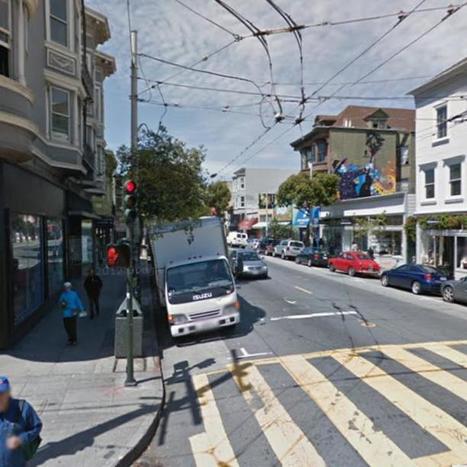 An Apple patent filing indicates that the Cupertino tech giant is building a Street View product of its own.
Posted to the US Patent and Trademark Office website on Thursday, Apple's filing describes a "3D Position Tracking for Panoramic Imagery Navigation" — in other words, a way to view a lifelike map of the world around you via smartphone or tablet.
Sounds familiar, no? Google Maps' popular Street View option has been around since 2007.
But Apple's patent filing says its product will do things the Google version can't. Current street-level imaging tech requires users to navigate though, most commonly, their touchscreen or trackpad. This involves jumping from intersection to intersection before navigating further.