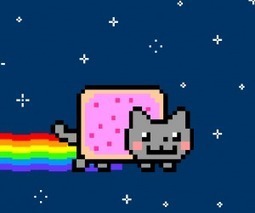 As 2012 rapidly comes to a close, here's a quick overview of which Internet memes made life worth living this year.
Don't laugh, memes are serious business according to LOLcats expert Kate Miltner, and can even be used to announce venture capital funding rounds. They also tend to fade out, eventually.
We'd be lying if we said we didn't take a good look at Know Your Meme's end-of-year overview first and foremost, but we've made this our own list of favorite memes.