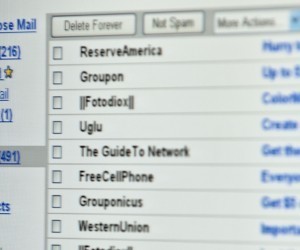 Dear person emailing me,
Email signatures are weird. Seriously. The header of an email already contains your name and email address, but still a lot of people insist in replicating them below the message too. Signatures are often six or seven lines long. I just received an email from someone that contained just one word ('yes') but also 20 lines of signature.
Now I know that email signatures aren't melting the poles or crashing the internets. But regardless of that, I still see most of them as waste. Sending me your phone number, in every email we exchange? Really? Is that necessary? Can't we just exchange vCards when we first get to know each other? Or wait until I ask you?