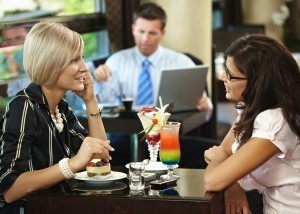 The decisions you make over the next 12 months will be influenced by the social network you surround yourself with. Have you taken note of who these people are?
When you think about everything you're going to do over the next 12 months, do you recognize the influence of your social network?
In the next year you will take vacations, eat in restaurants, read books, see movies, and explore new hobbies. Do you know that you will make many of those decisions as the result of a suggestion by someone in your social network?
Now, when I say "social network" I'm not talking only about your social media network. While your social network is probably a part of that, too, I'm really focusing in on the people who surround you in a typical 24- hour day or an average week. I'm talking about the people on your team.
Via
donhornsby