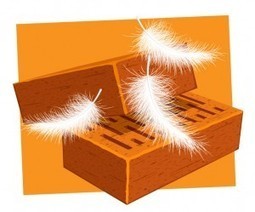 More bricks…less feathers!
Change has been on my mind a lot recently.
Often times good, but almost always painful, CMI is going through some positive change right now. We've had the privilege of working with Jay Baer (part of our content marketing consulting group) and his team to help shore up our overall strategy. Normally, this type of audit is what we help larger organizations with, but we (the CMI staff) all agreed it was important to get an outside perspective on something so critical to our business.
As part of the audit and setting new goals, we are focusing a number of key areas where we want to improve. Here are five key content marketing tactics that are really standing out for us, and possibly for you as well.