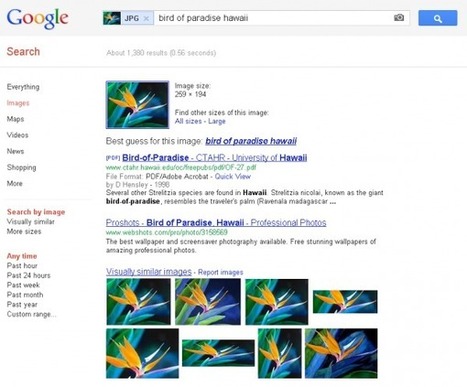 Google announced that they have made a few improvements to Search by Imageon Google Image search.
The improvements include enhancing the best guesses, adding the knowledge graph to image results and adding fresher content to the image search results.
Smart Best Guesses For Search By Image
Now if you search by image, Google will try to be smarter about the best guess answer they give you. For example, if you uploaded an image of a specific type of flower, previously Google would say it was flower. Now Google will try to guess the type of flower.