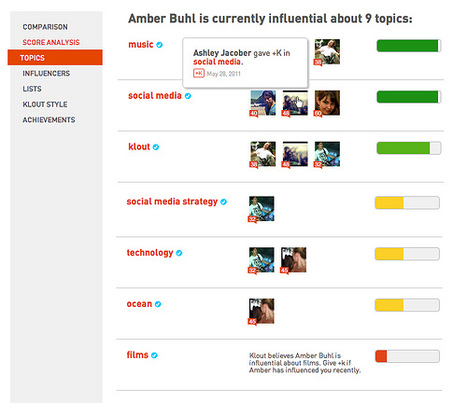 Today we're releasing a new feature on Klout.com. We call it +K, and it's the ability to vouch for your peers' influence in topics.
We're continuously improving our data collection and science models to offer the best analysis possible. Yet we recognize that not all influence is captured in the data we have, and our users need tools to properly provide feedback.
Therefore, we're taking it to the next level with +K:
- Give +K on topics: If a user has recently influenced you in a topic, give them +K in that topic
- More topics: our topics model is even more accurate, and now surfaces up to 10 topics per user
- Hide topics: You can now opt to hide your topics from public display....
[read full article
http://is.gd/y85rJ0]