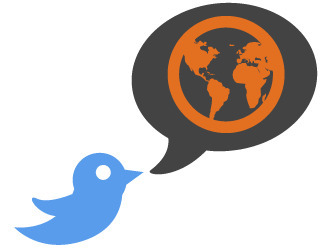 Excerpted from article:
"If you're challenged with targeting an audience across multiple countries or languages, you probably have a lot of questions about how to create a successful global social media content strategy.
Here are 7 important tips to keep in mind as you're building your global social media content strategy.
1) Segment Your Audience Smartly
First, determine how you want to segment your social media audience by deciding which countries and languages you want to target, and set some social media goals for each of these audiences.
Next, decide if you can use the localization features of the most popular social networks to segment your audience rather than creating a brand new page or profile for each one.
2) Provide Native Translations
Don't simply take a blog post from your English blog and copy/paste it into Google Translate for your Spanish blog, or vice-versa. Same goes for tweets and Facebook status updates.
Here are just some of the translation service providers you can choose from:
- Milengo
- Translations.com
- Lingo24
- Verbatim Solutions
3) Solicit Content From Local Contributors
From each region you're targeting, recruit guest bloggers who can provide local insights you can't provide yourself. This is especially important if you decide to set up a separate blog for each language or region that you're targeting. This will keep the content on your blog fresh and varied, as well as relevant to your local audience. In addition, along with guest bloggers comes inbound links from global domain extensions, giving your global blogs an SEO boost.
4) Post Relevant Content
Make sure you're either on top of the hot topics and sensitive issues in each of your target markets, or you hire someone to specialize in each market. In addition, make sure you're only posting content that's relevant for each specific audience.
5) Use High-Quality Images Wherever Possible
Remember: An image doesn't need a translation. Visuals are much easier for international audiences to understand, especially if you're not creating separate profiles for each region or language. They also happen to drive engagement.
6) Understand Color Connotations
Figure out what certain colors mean in different countries before designing your blog and social media profiles.
7) Link All Your Social Channels Together
Your ultimate goal of participating in social media is likely to drive traffic back to your website so you can convert those visitors into leads. If that's the case, you'll want to make it as easy as possible to direct your social media fans and followers back to your website where those conversions can take place. Therefore, make sure you link to the appropriate blog/website within each social media account's About Us or URL sections..."
Read full original article here:
http://blog.hubspot.com/blog/tabid/6307/bid/33616/7-Tips-to-Optimize-Your-Social-Media-Content-Strategy-for-a-Global-Audience.aspx