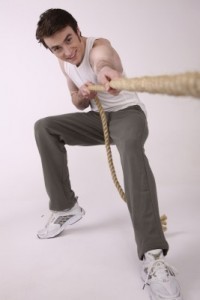 Excerpted from article:
"Your website may be your #1 sales tool, but it's the content of the site that makes that tool work. Pictures, programming, tools and other fun stuff can be important in making your site visibly and functionally appealing to your visitors, but it is the content that sells.
When you take time to create strong, user-focused content, visitors will find the information they need to make an informed decision about trying your products and services or supporting your cause.
Your content isn't there just to answer questions, it's there to interact. To speak. To tell. To compel each visitor to move forward through the conversion funnel.
Implement these 10 tips to create content that engages your visitors:
1) Establish your voice.
2) Use active words.
3) Eliminate typographical errors.
4) Make it skimmable & scannable.
5) Focus on your customers.
6) Speak to visitor personalities.
7) Talk about benefits over features.
8) Eliminate spammy text.
9) Add calls to action.
10) Link out to other sites.
Information is what helps sell the products or services you offer. Eliminating content also limits an important part of the visitor's quest for information that answers questions, provides justification and gives them a reason to continue..."
Each tip is analyzed with more information. Read full article here:
http://searchengineland.com/10-ways-to-create-engaging-content-for-action-129397