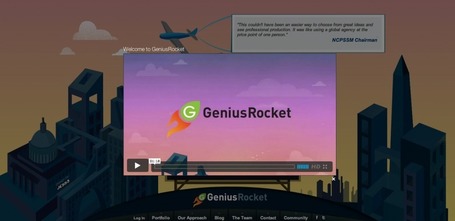 Excerpted from article:
"In content marketing, you don't have to go it alone. Use your fans and your customers to launch crowdsourcing initiatives to create bigger, better content.
Here are five ways crowdsourcing is impacting the future of content marketing:
1) Crowdsourcing speeds up the content creation process:
You will never have enough time in the day to create the amount of content you want to create.
With sites like CrowdSource.com, you can employ a scalable crowd of workers to create your content. With scalable labor, the only limitation to posting 5 articles per day is your budget.
2) Crowdsourcing gets your customers & potential customers involved:
Invaluable crowdsourcing systems build in options for your community to produce work, not just paid crowdworkers. Letting your target audience get involved is like handing out the mic at a conference.
3) Crowdsourcing gets your target audience invested:
Not only do your customers and potential customers get involved and actually tell you how to sell to them, but because they were involved with the process, they're also now invested.
4) Crowdsourcing offers you diversity and creative choice:
One of the main draws of using a site like Genius Rocket to crowdsource a commercial or viral video is the number of options to choose from along the way. Imagine what your video would look like if you or your internal team created it.
5) Crowdsourcing inherently atomizes your content marketing process:
It always starts out this way because crowdsourcing is not natural. In a country where everything must be bigger and better, reports were due yesterday, and quantity & quality must be equally outpaced, it's tough to imagine that projects need to be broken down into steps that could take no more than seconds to accomplish. However, to effectively use crowdsourcing, every project must be atomized as small as possible.
Read full original article here:
http://www.convinceandconvert.com/content-marketing-2/5-ways-crowdsourcing-improves-your-content-marketing/