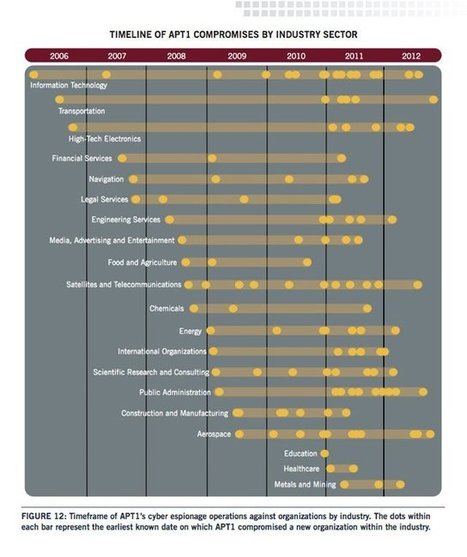 According to Mandiant, what China's hacking program coordinators do is seek students with outstanding English skills who are handpicked for "Advanced Persistent Threat" training (APT). The APT teams are broken down into groups and divided among locations in and around Shanghai, universities, commercial corridors, and largely innocuous places.
Wherever they go, each team is assigned a Military Unit Cover Designator (MUCD). The MUCD is a five-digit number by which the unit, its people, its location, and its work is referred to. The designation makes the teams more difficult to isolate and track.
MUCDs report all the way up to the Chinese equivalent to the Joint Chiefs of Staff, according to Mandiant. That implies this practice is part of China's overt military policy against foreign nations.
Mandiant offers an example of the type of expertise required:
Covert communicationsEnglish linguisticsOperating system internalsDigital signal processingNetwork security
The needs are then broken down further into Profession Codes — such as 080902 for Circuits & Systems — Required Proficiencies — such as 101 for political, 201 for English, etc

Read more: http://www.businessinsider.com/mandiant-report-chinese-hacking-explained-how-it-really-works-full-report-downloaded-highlights-2013-2#ixzz2LRzpPBcY