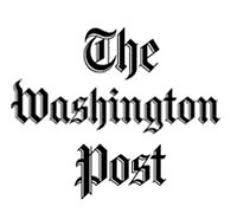 If it is done right, this could be a collective intelligence platform as well as a crowdsourcing tool for journalists and an experiment in the public sphere. -- Howard
"The Washington Post today announced it has launched a new platform for crowdsourcing. "Crowd Sourced" is The Post's special feature that allows Post journalists to ask questions about today's concerns and begin a conversation about these issues. Users will be able to answer those questions and vote for the ideas they value most, so the most popular responses are surfaced on the page."

Marty Note
Howard is right as usual, but there is a lot of water that needs to go under the bridge between HERE where newspapers have never gotten social CRM and social CMS and THERE (when they do). The challenges of multi-author, multi-source, multi-tagged, multi-searched information management is not for the faint of heart (been there, done that and know it can HURT).
Is such a challenge perfectly suited for a newspaper? Of course, as it was 5 years ago when they could have won immeasurable competitive advantage from creating what it now sounds like the Post is trying to create. Still proof is in the UI, CMS, CRM and social support.

Anything a newspaper can do to shake off the coma would be good, but I'm in the "wait and see" camp on this latest innovation out of Washington since it doesn't feel that innovative at least 2 years after it would have been.

Related: Platforms vs. Websites on ScentTrail Marketing (http://scenttrail.blogspot.com/2011/09/internet-marketing-platforms-vs.html )