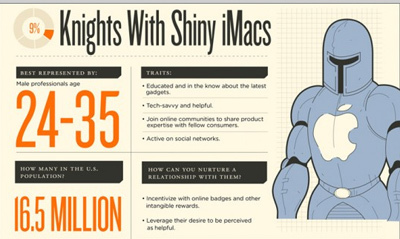 Four segments that look to community reviews when selecting products Leading customer community platform company GetSatisfaction recently conducted resea. Marketing topic(s):Customer communities. Advice by Chris Soames.
Marty Note
Every website is visited by different buying segments or personas. The characteristics of each persona is different as are the reasons they buy and the influence they bring. This well done infographic helps explain four distinct peronas, why they are important and what triggers their buying.

What are the personas in your community.