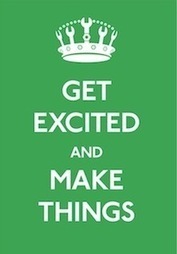 Arestia Rosenberg is co-creator of Boston Content and a producer of Hill Holliday in Boston.

People often ask me how I like my job, and I am quick to respond - I love it.
***** Like Arestia I love my job. I get paid to tell stories for a living too. Come to think of it that is what all marketers get paid to do these days. Adopted Arestia as a fellow Agile Marketing revolutionary since she is carrying our flag well, with passion and intelligence. Someone with such a beautiful name as Arestia was bound to be a storytelling revolutionary. Comes with the territory :).

Thanks Arestia. Welcome to the revolution!

Marty

Check out Arestia's Flavore.me page
( http://flavors.me/arestia#_ Flavors.me is a new tool to me, somewhat similar to about.me but cool look and feel).