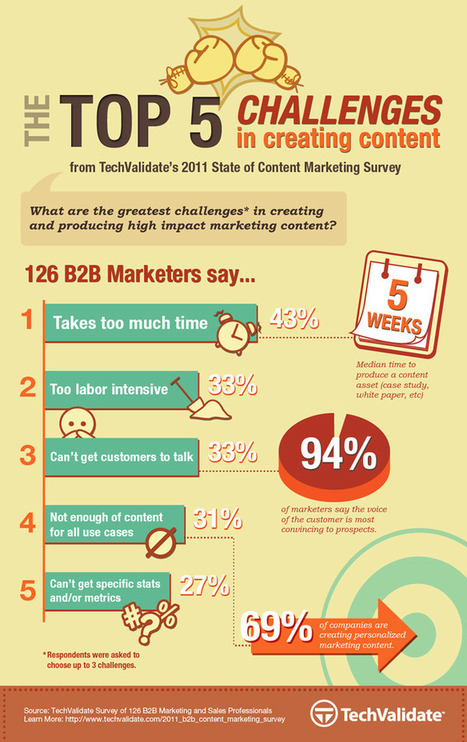 1. It takes too much time 2. It's too labor intensive 3. Can't get customers to talk/go on the record
Other notable findings from the survey:
- The median time to produce a finished content asset was 5 weeks.
- 94% of respondents felt the voice of their customers was most effective in convincing prospects to buy.