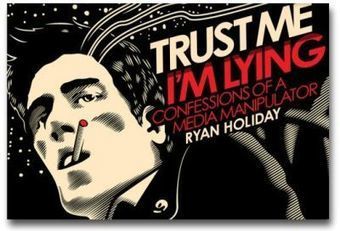 1. We persuade with truth. When we pitch, we should aim to convince people—reporters and bloggers—that our idea is so compelling that it deserves a headline on its own merit. We work through persuasion, not manipulation. Critics might argue semantics, but the contrast is stark.
2. We build trust. Not everything can be fact-checked, but PR pros still need to earn trust. It cannot be taken for granted. We deliver relevant pitches, promptly respond to inquiries and remain true to our word. Make no mistake: our word is our living. When in doubt, say you do not know the answer but will find out. That's far more powerful than making something up.
3. Zero tolerance for manipulators. This individual is not a PR professional. And this incident doesn't deserve a spot on the same bell curve. There should be little tolerance for disingenuous antics like this.