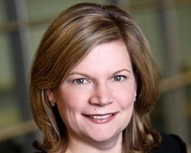 1. Keep an eye on three impending social giants: BuzzFeed, Pinterest and Tumblr. We need to watch them as closely as we do Facebook and Twitter.
2. Search and social now are more integrated than ever. If you're doing well in one, you're likely doing well in the other.
3. Amplification trumps circulation. Appearing in an influential online publication is one thing, but becoming the subject of online communities who begin discussing you represents a whole new level of success.
4. Visuals matter more than ever. Think infographics, video, slides and any other way to tell our story beyond words.