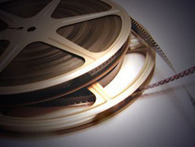 What can game developers learn from the film industry, if anything? No, it's not about storytelling -- it's about the very style of production, argues Tess Jones, who has worked as both a film producer and a game producer.
Lesson #1: Never Shoot a Movie without an Assistant Director
Lesson #2: Films have a Lengthy Script Development Process
Lesson #3: Story Equals Concept
Lesson #4: Goldentime (film) versus Crunch (games)
Lesson #5: Post-Production is Half the Film
Lesson #6: Everyone Gets a Script and Script Page Changes Every Single Day
Lesson #7: Great and Plentiful Food Motivates
Lesson #8: Have One Clear Creative Director
Lesson #9: Delegate, Delegate, Delegate
Lesson #10: You Can't Fix the Story in the Cutting Room
How do we utilize these ideas to make higher quality games faster, cheaper? Let's review!
Pre-Production:
- Develop solid game concepts before production crews are brought in
- Vet concepts in a similar way to the film script development process
Production:
- Hire a skilled time management specialist
- Keep crews productive by planning and paying for overtime and providing meals
- Ensure team members are consistently in the loop for game changes and vision
- Define team roles and have one clear creative director
- Delegate tasks off leadership to allow them to focus on moving the rest of the team forward
- Balance improvements and high quality with sticking to the original product vision
Post-Production
- Make sure post-production time is planned in your budget
- Use post-production to its fullest capacity, acknowledging that it is half the game