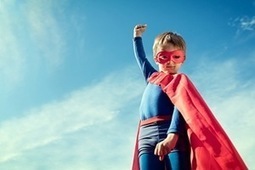 Marketo vs. Eloqua vs. HubSpot. Kapost vs. Newscred vs. Percolate. Sprinklr vs. Buffer vs. Hootsuite. And so on, and so on. The list of marketing technology vendors keeps growing. Which makes sorting through and implementing those martech tools a job in itself.
But how does the explosion in martech help your marketing team get sh*t done today?
It doesn't. So, while waiting for you to evaluate, decide, deploy, integrate, and optimize the spaghetti of solutions, try feeding your team a few lightweight apps that cost next to nothing and are dead simple to use....
Via
Jeff Domansky