Scoop.it!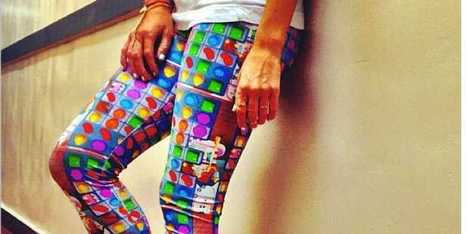 Candy Crush Saga is the top grossing app in the Apple iTunes store and it's because of people like me.
Joachim Scholz, PhD's insight:
Insight by Ishaan Srivastava
Free to play? Really?
That is the question that comes to mind when one looks at the dynamics of mobile game sales and consumption. When people funnel their entire paycheques into paying for what is a "Free to play" game, one is compelled to examine the psychological stimuli that leads to this behaviour, and to the shift in the revenue generation paradigm from advertising to in-app purchases.
"King, the company behind hit mobile game 'Candy Crush Saga' stopped using advertising as a source of revenue, instead relying on virtual currency." - Mobile World Live
There has been an undeniable shift in in the revenue generation paradigms of mobile games. Where once in game advertising was the primary revenue generator, and users had to purchase the app to get rid of the ads, today, an increasing number of mobile app developers focus on revenue generation through in-app purchases. The idea is to sell add ons and services within the game environment.
This paradigm, where users make these in-app purchases instead of paying an upfront fee, has been dubbed the "Freemium" model. Since most casual gamers are unwilling to spend any measurable amount upfront for a game, this model very cheekily entices them into first downloading the free game, and then upgrading their character/abilities with "Boosts" that cost next to nothing, often no more that 99¢. With such a negligible amount, most users have no problem spending on upgrades. And they do so over and over again, never realizing how much they have spent cumulatively on the game.
A number of factors aid in making these games so addictive that people spend hours at an end doing nothing but slumping over their phones, crushing candies, running from haunted temples or solving word puzzles. One is the fact that these are easy to play games. No special gaming skills are required. They are pick-up-and-play games. Another is their cross platform compatibility. Users can play these games on multiple devices, on both mobile and non-mobile platforms. The most potent, however, is what upgrades these games offer, and how these upgrades are offered.
Usually, users are given three options to unlock upgrades. First is through using up points earned in game. Although the simplest, users are usually reluctant to use up these points that form a pseudocurrency within the gaming environment. Second is by inviting other people through social media, a classic referral technique. Users often exhaust both themselves and those connected to them through incessant such requests. The final option, is to pay a nominal amount, usually less than a dollar, to unlock these upgrades. Payment is done through either PayPal or credit card accounts that were setup at the start of the game. After the first time, users often forget that they are spending actual money on these games, because the transaction happens in the background. Though some critics have labeled this a manipulative move, Freemium games continue to thrive.