Scoop.it!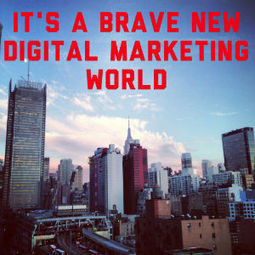 Ubiquitous internet connectivity and information overload have changed the landscape of brand and customer communications forever. For stats fans, that
mcgrawmarketing's insight:
An interesting read - but at the end of it, I am left wondering "Has anything really changed?" We still need to know our audience so we can create and deliver relevant messages and offers so they will notice us, give us some time to prove we can help etc. Then it's all about engagement - sharing information to become better aware of each other and decide if there is the potetial for mutual benefits.
What has changed? More channels. More crap in the way, distracting our target audience from us.
Maybe the biggest change is that the buyer is becoming increasingly numb to all the content thrown at them...I mean, who doesn't have a couple of white papers availabe? So capturing their attention is more difficult because of the noise and the challenge of finding the best media. (In the B2B world, I am seeing a lot more success with direct mail and cold calling than search and content marketing.)
What do you think? Anything in this article really stand out?