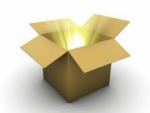 I bet you hate to make cold calls. Thankfully, over the last ten years or more, you didn't need to cold call, market, or sell much to win your share of contracts or profitable work. The phone just ...
Note from Pat: Not sure what industry has been able to sit back and answer the phone for the past 10+ years but the main message here is key - you need to have a formal, on-going lead generation campaign if you want to [a] maintain revenue levels and [b] grow your business.
Most companies are going to see some attrition as a normal course of business - your clients will go out of business, change vendors and/or reduce spending - so you need to replace that revenue. That might come from your retention/loyalty efforts because some clients will increase their spend with you - but it's rare to see fewer customers generate higher revenue.