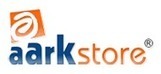 Aarkstore.com announces, a new market research report is available in its vast collection:
World Wound Care Markets (Skin Ulcer, Burns, Surgical/Trauma)
http://www.aarkstore.com/reports/World-Wound-Care-Markets-Skin-Ulcer-Burns-Surgical-Trauma--215365.html
The wound care market requires constant innovation and scientific research is ongoing to find ways of improving healing outcomes in all types of wounds. The wound care industry is an incredibly diverse and highly competitive arena that is ever-changing. Kalorama Information feels that the market will continue to expand over the long term due to an aging population, longer life expectancies, and an increasing number of sicker patients across all care settings.

This Kalorama Information report, World Wound Care Markets, is the latest edition of Kalorama's comprehensive look at markets for wound care products in skin ulcer, burn, and surgical/trauma applications. Included in this report:
World Wound Care Current Market Size and Forecast Regional Breakout of World Wound Care Market (Germany, France, Italy, United Kingdom, Canada, China, India, Brazil, Japan, United States, Rest of World) Competitor Market Share Revenues by Application (Skin Ulcers, Burns, Surgical/Trauma) Wound Closure Market Revenue Percentage by Segment (Collagen Sealants, Staples, Adhesives, Sutures) Wound Management Revenue Percentage by Product Segment (Debridement, Gauze, Tapes, Bandages, Wound Cleansers, Anti-Infectives) Moist Dressings Revenue Percentage by Product Segment (Foams, Alginates, Film, Hyrdrogel, Hydrocolloid) Biological Dressings Revenue Percentage by Product Segment (Collagen, Artificial Skin, Growth Factors) Negative Pressure Wound Therapy (NPWT) Market Estimates Pressure Relief Products Market Estimate Issues and Trends in the Industry Description of Products Profiles of Competitors
In the short term, there will be more ebb and flow in the industry due to changes in reimbursement, contract bidding Patients have more complex coexisting illnesses such as diabetes, heart failure, obesity, pulmonary and vascular diseases, immobility issues and chronic wounds. These factors are all influenced by future demographic trends, economic uncertainty, the impact of health care reform, increasing numbers of uninsured patients, reimbursement pressures from third party payers, continuing shortage of nurses and physicians and increasing technology and supply costs.
Table of Contents :
CHAPTER ONE: EXECUTIVE SUMMARY
Introduction Scope and Methodology Size and Growth of the Market Trends Affecting the Market Competitive Outlook
CHAPTER TWO: INTRODUCTION AND OVERVIEW
Functions of Skin Normal Integument Epidermis Dermis Subcutaneous Tissue Effects of Aging on the Integumentary System Types of Wound Healing Wound Healing Process Delays of Wound Healing Complications of Wound Healing Hypertrophic Scars and Keloid Formation Contracture Dehiscence Excess Granulation Tissue ADHESIONS
CHAPTER THREE: MAIN TYPES OF WOUNDS
Skin Ulcers Pressure or Decubitus Ulcers Diabetic Ulcers or Neuropathic Ulcers Arterial Ulcers Venous Ulcers Burns Thermal Injury Chemical Injury Electrical Injury Depth Classification Surgical Wounds TRAUMA WOUNDS
More Related Reports :
What's Next In Vaccines (Malaria, Diabetes, Alzheimer's, Allergies and 30 Other Targets in the 2012-2021 Vaccine Pipeline)
World Wound Care Markets (Skin Ulcer, Burns, Surgical/Trauma)
The World Market for Veterinary Diagnostics
The Market for Mobile Medical Apps
The Global Market for Medical Devices, 3rd. Edition
The World Market for Over The Counter (OTC) Drugs
Outsourcing in Drug Discovery: The Contract Research Organization (CRO) Market, 5th Edition
The World Market for Respiratory Devices
The World Anesthesia Drug Market (General, Local, Adjunctive)
The Market for Home Care Products, 7th Edition
Clinical Lab Services Market (Growth Opportunities, Competitive Analysis and Competitor Profiles)
Medical Imaging Markets: MRI (Magnetic Resonance Imaging) and Ultrasound Markets
World Market for Personalized Medicine Diagnostics (Biomarkers, Pharmacodiagnostics, Tumor Assays, Cardiac Risk and Other Testing)
World Market for Prescription Dermatological Drugs, 8th Edition (Antiacne, Antiaging, Dermatitis, Hair Loss, Psoriasis, Skin Cancer, Melasma and Seborrhea Treatments)
Clinical Diagnostics In Mexico: Market Analysis and Participant Directory
For More details about above & other Reports plz contact :
Vina
Aarkstore.com
Contact: Marketing team
Mob.No.918149852585
Email: enquiry@aarkstore.com
URL: http://www.aarkstore.com/
http://in.linkedin.com/in/aarkstore
http://www.facebook.com/aarkstore
You can also request for sample page of above mention reports on sample@aarkstore.com