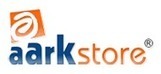 Aarkstore.com announces, a new market research report is available in its vast collection:
Prepaid and Gift Cards in the U.S., 3rd Edition
http://www.aarkstore.com/reports/Prepaid-and-Gift-Cards-in-the-U-S-3rd-Edition-215369.html
Prepaid card usage trends and debit-driven regulatory change suggest that the prepaid industry has the wind at its back. Indeed, Packaged Facts estimates that prepaid card payment volume will rise 22.4% in 2012 to $247.5 billion, up from $202.2 billion in 2011, on the strength of almost 10 billion transactions.

However, continued growth will meet with a combination of challenges and opportunities: How will the industry approach consumers' banking dissatisfaction & distrust issues? Can it strike a balance between checking account profits and emerging migration to prepaid programs? How can it increase prepaid cardholder retention, navigate lingering overdraft issues, harness card platforms to best meet the needs of the unbanked and underbanked, and leverage younger consumers' financial positions while building relationships with them? In what ways will it seek to increase product transparency while reducing fees and simplifying fee structures?

Packaged Facts' report on Prepaid and Gift Cards in the U.S. takes up these issues and many more, covering trends related to general purpose reloadable prepaid cards, government benefit cards, payroll cards, and gift cards, with a focus on general purpose reloadable prepaid cards. The report includes:

•An overview of recent regulations reshaping not only the prepaid debit card landscape but also broader consumer banking revenue generation strategies

•Prepaid card brand analysis, including Chase Liquid, American Express Prepaid, the Walmart MoneyCard, RushCard, H&R Block Emerald Card, and Direct Express

•Prepaid debit card usage and growth within the context of the consumer payments universe

•Prepaid card and gift card usage demographic trends

•The degree to which consumers use their prepaid cards and how prepaid engagement relates to the use of other payment cards. We also assess relationships between consumer banking product ownership and payment card use, including prepaid card use.

•Prepaid debit card users' usage motivations (including convenience, relationship to cash, creditworthiness, and spending control); consumer financial self-perceptions; and the relationship between those self-perceptions and payment card use and usage mix.

•Gift card purchasing trends and spending demographic trends

•Prepaid- and broader debit-driven performance and strategies at card associations MasterCard and Visa; prepaid card issuers and program managers American Express, Green Dot and NetSpend; and prepaid distribution network Blackhawk.
Table of Contents :
Chapter 1 Executive Summary
Scope and Methodology
Scope of Report
Report Methodology
Market size and forecast
Consumer survey methodology
Report Summary
Prepaid card payment and transaction volume: market size & forecast
Prepaid complementing overall debit transaction and volume growth
Prepaid cards for unbanked and underbanked and beyond
Government prepaid card volume and value
Gift Cards
Positive holiday spending trend
Purchase spend trends
Regulatory Analysis and Impact
Good news
But tighter regulation still strongly advocated
"The very name 'prepaid card' should mean what it says."
Durbin Amendment and CARD Act
Exceptions related to prepaid cards and gift cards
Debit loss is prepaid gain
Reg E dormancy, inactivity and service fees
Consumer Financial Protection Bureau seeks new standards
Prepaid Challenges and Opportunities
Banking dissatisfaction & distrust
But frustration cuts both ways
Banking distrust among Gen Y, lower-income adults and Hispanics grows
Banking institutions shedding low-profit accounts: prepaid in the wings
Significant public policy issues in play?
Case in Point: JPMorgan Chase
Cross-selling the name of the game
If you're not going to generate revenue for us, don't expect a free ride
We believe this sets the stage for Chase Liquid prepaid
Increasing retention: churn/abandonment rates continue to challenge industry
Direct deposit as retention driver
Unbanked and underbanked opportunity
Reaching youth
Fee reduction and simplification
Cost analysis: prepaid really a bargain?
More Related Reports :
The Nail Care Market in the U.S.: Retail Products and Professional Services
Prepaid and Gift Cards in the U.S., 3rd Edition
Food and Beverage Packaging Trends in the U.S.: Consumer Viewpoints and Marketer Opportunities
Ethnic Hair, Skin, and Cosmetics Products in the U.S., 8th Edition
Debit Cards in the U.S., 4th Edition
Chocolate Candy in the U.S., 9th Edition
Amusement Park Foodservice Trends in the U.S.
Cosmeceuticals in the U.S, 6th Edition
Cat Population and Cat Owner Trends
Ice Cream and Frozen Desserts in the U.S.: Markets and Opportunities in Retail and Foodservice; 7th Edition
Millennials in the U.S.
Sports and Entertainment Arena Foodservice Trends in the U.S.
Antioxidant Products in the U.S.: Foods, Beverages, Supplements, and Personal Care
Dog Population and Dog Owner Trends
U.S. Pet Market Outlook 2012-2013
Food Bars in the U.S.: Trends in Cereal/Granola Bars and Energy/Nutrition Bars
Office Coffee Service in the U.S.: Market Trends and Opportunities
Targeted Health and Wellness Foods and Beverages: The U.S. Market and Global Trends
For More details about above & other Reports plz contact :
Vina
Aarkstore.com
Contact: Marketing team
Mob.No.918149852585
Email: enquiry@aarkstore.com
URL: http://www.aarkstore.com/
http://in.linkedin.com/in/aarkstore
http://www.facebook.com/aarkstore
You can also request for sample page of above mention reports on sample@aarkstore.com