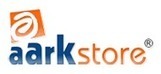 Aarkstore.com announces, a new market research report is available in its vast collection:
The Pizza Market in the U.S.: Foodservice and Retail
http://www.aarkstore.com/reports/The-Pizza-Market-in-the-U-S-Foodservice-and-Retail-200426.html
Data from a Packaged Facts August 2012 survey show that 97% of U.S. adults eat pizza, and about 93% have gotten food from a pizza restaurant in the past 12 months. These levels of penetration both underscore how many people enjoy pizza and suggest the difficulty in growing this commoditized market. On the restaurant side, pizza restaurants are losing share to other restaurant cuisine formats, major pizza chains have continued to grow sales. On the retail side, private label continues to grow sales—and steal share—in each of three mass-market pizza segments (frozen pizza, pizza products, and refrigerated pizza). On store shelves, category growth is bubbling up from the bottom: Among the top 12 frozen pizza manufacturers, significant growth has come only from boutique companies Newman's Own and Amy's Kitchen. However, a handful of recent brand lines from the frozen pizza giants are bucking the trend. And Packaged Facts analysis suggests that consumers will support the growth of value and premium offerings.

The Pizza Market in the U.S.: Foodservice and Retail shows a clear food consumption trend toward healthier options and home-based cost savings, at the expense of pizza. The main message to pizza purveyors is evident: enhance the overall healthfulness of your pizza, and experiment with options providing more clear-cut healthfulness without sacrificing taste. But menu trends reveal a wealth of cuisine-driven growth opportunities:

- Push more mileage out of fusion cuisine.
- Use pizza to mainstream a wider variety of leaner proteins.
- Leverage vegetable variety.
- Up the sophistication ante through premium and more exotic natural cheeses and sauce experimentation.
- Exploit the on-the-go innovation potential of the breakfast daypart.

Report Scope and Methodology

The Pizza Market in the U.S.: Foodservice and Retail fully analyzes and tabulates the industry and consumer trends that are shaping the U.S. pizza market. Scope of analysis includes pizza solid at restaurants, with an emphasis on the full-service and limited-service establishments, and at retail, with an emphasis on frozen pizza. This report presents U.S. pizza restaurant market sizing and forecasts segmented by sales at 1) full-service restaurants and 2) limited-service eating places. Our U.S. retail pizza market size and forecast is segmented by sales of 1) frozen pizza and 2) refrigerated pizza (each at grocery/supermarkets, mass merchandisers, drug stores, supercenters, dollar stores, club stores and specialty stores).

Mass-market (food, drug, and mass merchandisers other than Walmart) retail manufacturer and brand sales are presented based on dollar sales during the 52-week period ending July 8, 2012, as compiled by SymphonyIRI. This analysis is comprised of three segments: frozen pizza, refrigerated pizza, and pizza products, as well as their respective sub-segments. This report also includes extensive analysis of consumer demographics, attitudes and behaviors as relate to the pizza industry, as derived from Experian Simmons national consumer surveys. In addition, The Pizza Market in the U.S. features an extensive and exclusive analysis of Packaged Facts' August 2012 proprietary pizza survey (with 2,000 respondents) commissioned exclusively for this report. Report Coverage

Report coverage also includes:

Usage penetration, usage frequency, and usage share among 10 pizza procurement sources/types consumption trends in 17 foods/food types, including restaurant pizza, frozen pizza, fresh/refrigerated pizza, healthy food, home cooked meals, and leftovers.

Pizza menu trends, focusing on menu item penetration and menu item incidence by restaurant segment, including top proteins, ingredients, cheeses, sauces, varieties, kids' menus, and health marketing claims.

Factors driving the restaurant pizza purchase decision, including (ranked) pizza ordering influencers; restaurant pizza eating rationales; choice of eating participants; over eating, use of promotions; and healthy option awareness.
Table of Contents :
Chapter 1: Executive Summary
Scope and Methodology
Report Scope
Report resource summary
Report summary
Market Size and Segmentation: Pizza at Foodservice and Retail
Summary analysis
The restaurant side
The retail side
Pizza Use by Channel & Type
Summary analysis
Food Consumption & Migration Trends: Placing Pizza in Context
Summary analysis
Pizza on the Menu: Menu Trend Analysis
Summary analysis
Restaurant Pizza Purchase Decision and Eating Experience
Summary analysis
Delivery v. Pickup, Chain v. Independent & Menu Item Ordering
Summary analysis
Pizza Uptake Motivators
Summary analysis
Retail Pizza Manufacturer, Brand & New Product Analysis
Summary analysis
Nestlé USA
Schwan
General Mills
Pizza Restaurant Brand Analysis
California Pizza Kitchen
More Related Reports :
Frozen Foods in the U.S., 4th Edition
Nutritional Supplements in the U.S., 5th Edition
The Global Market for EPA/DHA Omega-3 Products
The Pizza Market in the U.S.: Foodservice and Retail
Green Cleaning Products in the U.S.
Consumer Payments in the U.S.: The Latino Market
Pet Supplies and Pet Care Products in the U.S., 9th Edition
Prepared Foods and Ready-to-Eat Foods at Retail, 2nd Edition
How We Eat: Retail and Foodservice Opportunities in When and Where America Eats
The Nail Care Market in the U.S.: Retail Products and Professional Services
Prepaid and Gift Cards in the U.S., 3rd Edition
Food and Beverage Packaging Trends in the U.S.: Consumer Viewpoints and Marketer Opportunities
Ethnic Hair, Skin, and Cosmetics Products in the U.S., 8th Edition
Debit Cards in the U.S., 4th Edition
Chocolate Candy in the U.S., 9th Edition
RSS Link ..... http://www.aarkstore.com/feeds/packaged_fact.xml
For More details about above & other Reports plz contact :
Vina
Aarkstore.com
Contact: Marketing team
Mob.No.918149852585
Email: enquiry@aarkstore.com
URL: http://www.aarkstore.com/
http://in.linkedin.com/in/aarkstore
http://www.facebook.com/aarkstore
You can also request for sample page of above mention reports on sample@aarkstore.com