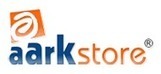 Aarkstore.com announces, a new market research report is available in its vast collection:
The Latino Health and Beauty Care Shopper
http://www.aarkstore.com/reports/The-Latino-Health-and-Beauty-Care-Shopper-157628.html
Latino consumers have an outsized impact on the market for HBC products in the United States. Over the past decade, spending by Latino consumers on personal care products grew more than 40%, nearly three times faster than it increased among non-Latino consumers. By 2015 Latinos will make up 20% of 18- to 49-year-olds, an age group critically important to HBC marketers, and will account for a growing share of consumers of HBC products in the future.

Packaged Facts The Latino Health and Beauty Care Shopper provides an in-depth analysis of the grooming and personal care habits of Latinas and Latino men. The report provides crucial insights into the HBC product preferences and brand choices of Latinas and Latino men to enable marketers of HBC products to refine their marketing approaches to this increasingly important consumer segment. For example, compared to women on average, Latinas are significantly more likely to use perfume, mascara and facial cleansing cream. Latino men are much more likely than men on average to use cologne or after shave, skin care products and professional personal care services such as pedicures and massages.

The report opens with a presentation of topline findings, including an overview of which national HBC brands perform best among Latino consumers. The next chapter analyzes current spending and projects total spending by Latinos on personal care products through 2016. The report continues with chapters on Latinas and their usage of cosmetics, skin care products, fragrances and personal care products such as deodorants. Another chapter provides in-depth analysis of usage patterns among Latino men for skin care and shaving products and for personal care products. The report concludes with chapters on oral hygiene habits and products and household usage of baby products and bath and shower products. Each chapter analyzes the volume and type of products used by Latinos and assesses the comparative success of major national HBC brands among Latino shoppers.

The Latino Health and Beauty Care Shopper analyzes the usage by Latino men and Latinas of nearly 40 HBC products tracked by Experian Simmons National Consumer Study (NCS). Product categories included in the report that are used exclusively by Latinas include cosmetics and fragrances (eye shadow/eyeliner/eye brow pencil, mascara, foundation/concealer makeup, blushers/bronzers, lipstick and lip gloss, nail polish/nail care products and perfume/cologne/toilet water) and hair removal products.

The report analyzes usage by Latino men of after shave/cologne and usage by both Latino men and Latinas of the following product categories: skin care (facial cleansing/medicated products/toners, moisturizers/creams/lotions and suntan/screen and sunless products); hair care and hair care products (shampoo, hair conditioner, hair styling creams and gels, hair spray, at-home hair coloring products and home permanents and relaxers), shaving products (electric and battery shavers, disposable razors/shavers, razor blades for non-disposable razors, shaving cream or gel) and other HBC products (deodorants and antiperspirants and eye care products). Oral hygiene products covered in the report include manual and power toothbrushes, toothpaste, tooth whiteners, dental floss and mouthwash/dental rinse. The report also analyzes household usage of baby and children's HBC products (baby oil and lotion, baby/children's shampoo, baby wash/bath products, baby and bath powder) and bath and shower products (bar soap, body wash and liquid soap).
Table of Contents :
Chapter 1 Executive Summary
Introduction
Background
Overview of the Report
Scope and Methodology
Scope of the Report
Methodology
The Latino HBC Shopper: The Topline
Demographic Trends Shape Growth of Latino HBC Market
Cultural Factors Key for Latinas and Latino Men
Marked Differences in Latino HBC Product Usage Patterns
High-Volume Use of Certain HBC Products Differentiates Latino Consumers
Latino HBC Shoppers Drawn to Organic and Natural Products
Aggregate Spending by Latinos on Personal Care Grew at Exceptional Rate in Past Decade
Some HBC Brands Exploit Opportunities in Latino Market, Others Do Not
Latinas: Cosmetics, Fragrances and Skin Care
Eye Makeup More Popular
Avon Outperforms Other Foundation/Concealer Makeup Brands
Latinas Use Bronzers More, Blushers Less
Lipstick and Lip Gloss Get Frequent Use
Avon Nail Polish Succeeds among Latinas
Victoria's Secret Perfume Gets Nod from Latinas
Latinas More Likely to Use Medicated Facial Cleansing Products
Many Latinas Use Moisturizers Frequently
Latinos and Hair Care
Hair Coloring More Popular, Home Permanents Less Common
Major Differences in Relative Popularity of Shampoo Brands
Hair Conditioner Choices Differ
Latinas Favor Hair Styling Creams over Hair Spray
Many Latino Men Are Heavy Users of Shampoo and Conditioners
Latino Men Like Hair Spray and Hair Styling Products
Use of Hair Coloring Products Above Average
Latinas and Personal Care Products
Hair Removal Products Used More Often
Heavy Users of Disposable Razors More Prevalent
Gillette Succeeds with Latinas Using Razor Blades
Gillette Shaving Cream Wins Biggest Share of Latinas
Roll-On Deodorants Favored
More Related Reports :
Green Cleaning Products in the U.S.
Consumer Payments in the U.S.: The Latino Market
Pet Supplies and Pet Care Products in the U.S., 9th Edition
Prepared Foods and Ready-to-Eat Foods at Retail, 2nd Edition
How We Eat: Retail and Foodservice Opportunities in When and Where America Eats
The Nail Care Market in the U.S.: Retail Products and Professional Services
Prepaid and Gift Cards in the U.S., 3rd Edition
Food and Beverage Packaging Trends in the U.S.: Consumer Viewpoints and Marketer Opportunities
Ethnic Hair, Skin, and Cosmetics Products in the U.S., 8th Edition
Debit Cards in the U.S., 4th Edition
Chocolate Candy in the U.S., 9th Edition
Antioxidant Products in the U.S.: Foods, Beverages, Supplements, and Personal Care
Amusement Park Foodservice Trends in the U.S.
Cosmeceuticals in the U.S, 6th Edition
Cat Population and Cat Owner Trends
RSS Link ... http://www.aarkstore.com/feeds/packaged_fact.xml
For More details about above & other Reports plz contact :
Vina
Aarkstore.com
Contact: Marketing team
Mob.No.918149852585
Email: enquiry@aarkstore.com
URL: http://www.aarkstore.com/
http://in.linkedin.com/in/aarkstore
http://www.facebook.com/aarkstore
You can also request for sample page of above mention reports on sample@aarkstore.com