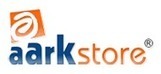 Aarkstore.com announces, a new market research report is available in its vast collection:
High Net Worth Trends in Indonesia 2012
http://www.aarkstore.com/reports/High-Net-Worth-Trends-in-Indonesia-2012-227721.html
Synopsis
This report is the result of WealthInsight's extensive research covering the HNWI population and wealth management industry in Indonesia.

Summary
This report provides projections of the volume and wealth of Indonesian HNWIs. This includes demographic trends (2007-2011) and findings of the proprietary WealthInsight HNWI Database.

Scope
The report features:
• Independent market sizing of Indonesian HNWIs across five wealth bands
• HNWI volume and wealth trends from 2007 to 2011
• HNWI volume and wealth forecasts to 2016
• Insights into the drivers of HNWI wealth

Reasons To Buy
• The WealthInsight Intelligence Center Database is an unparalleled resource and the leading resource of its kind. Compiled and curated by a team of expert research specialists, the Database comprises up to one hundred data-points on over 100,000 HNWIs from around the world. It also includes profiles on major private banks, wealth managers and family offices in each country. With the Database as the foundation for our research and analysis, we are able obtain an unsurpassed level of granularity, insight and authority on the HNWI and wealth management universe in each of the countries and regions we cover.
• Comprehensive forecasts to 2016.

Key Highlights
• As of 2011, there were just over 37,400 HNWIs in Indonesia, with a combined wealth of US$241 billion.
• The total number of HNWIs in Indonesia increased by 67% during the review period (2007–2011). This was the highest growth for any major country in the world, well above the likes of China (41% growth) and India (32% growth).
• The wealth of HNWIs in Indonesia was positively influenced by an appreciation of the local currency against the US dollar, strong local equity and real estate markets.
• The total number of HNWIs in Indonesia is forecast to grow by 123%, to reach just over 83,500 individuals by 2016. This represents a higher growth than other emerging markets such as China (83% growth) and India (103% growth).
Table of Contents :
1 Introduction
1.1 What is this Report About?
1.2 Definitions
2 Executive Summary
3 Wealth Sector Fundamentals
3.1 Political Background to the Wealth Sector
3.2 Economic Background
3.3 Benchmarking Indonesian Wealth in Context
3.3.1 Distribution of wealth
3.3.2 HNWI volume and wealth trends
4 Findings from the WealthInsight HNWI Database
4.1 Trends in HNWI Wealth to 2016
4.1.1 HNWI trend analysis
4.1.2 Trends of the wealth bands
4.1.3 Demographic breakdown of HNWI
4.2 UHNWIs
4.2.1 UHNWI volume trend analysis
4.2.2 UHNWI wealth trend analysis
4.2.3 Per capita UHNWI trend analysis
4.2.4 Demographic breakdown of UHNWIs
4.2.5 UHNWIs – job titles
4.2.6 UHNWIs – industry breakdown
4.2.7 UHNWIs – industry performance
4.2.8 UHNWI breakdown by city
4.2.9 UHNWIs – city performance
4.2.10 UHNWIs – population densities
4.2.11 UHNWIs – city forecasts
4.3 UHNWIs – Billionaires
4.3.1 Billionaire volume trend analysis
4.3.2 Billionaire wealth trend analysis
4.3.3 Billionaire per capita net worth trend analysis
4.3.4 Billionaires by industry
4.3.5 Billionaires by city
4.3.6 List of billionaires
4.4 UHNWIs – Centimillionaires
4.4.1 Centimillionaire volume trend analysis
4.4.2 Centimillionaire wealth trend analysis
4.4.3 Centimillionaire per capita net worth trend analysis
4.5 UHNWIs – Affluent Millionaires
More Related Reports :
Indonesia – 2012 Wealth Book: Asia's Emerging Giant
Ultra HNWIs in Indonesia 2012
HNWI Asset Allocation in Indonesia 2012
Challenges and Opportunities for the Wealth Sector in Indonesia 2012
High Net Worth Trends in Indonesia 2012
CIMB Private Banking : Company Profile and SWOT Analysis
Charles Schwab Wealth Management : Company Profile and SWOT Analysis
Banque Piguet Galland & Cie : Company Profile and SWOT Analysis
HSBC Trinkaus Private Banking : Company Profile and SWOT Analysis
FirstRand Private Bank : Company Profile and SWOT Analysis
Harris Private Bank (BMO) : Company Profile and SWOT Analysis
Bank Hapoalim Private Bank (POLI) : Company Profile and SWOT Analysis
EFG International Private Banking : Company Profile and SWOT Analysis
Commerzbank Private Banking : Company Profile and SWOT Analysis
RSS Link : http://www.aarkstore.com/feeds/WealthInsight.xml
For More details about above & other Reports plz contact :
Vina
Aarkstore.com
Contact: Marketing team
Mob.No.918149852585
Email: enquiry@aarkstore.com
URL: http://www.aarkstore.com/
http://in.linkedin.com/in/aarkstore
http://www.facebook.com/aarkstore
You can also request for sample page of above mention reports on sample@aarkstore.com