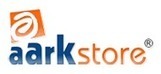 Aarkstore.com announces, a new market research report is available in its vast collection:
IPv6 Market in India 2012
http://www.aarkstore.com/reports/IPv6-Market-in-India-2012-227688.html
IPv6 adoption in India is currently in its nascent stage; however with the exhaustion of IPv6 address slots coupled with the plethora of initiatives taken by the Government of India, the market is expected to gain significant traction in the ensuing years. Additionally, factors such as the emergence of IPv6 compatible infrastructure, burgeoning internet usage and the cost benefits associated with IPv6 are driving forces in the market.

The IPv6 report begins with an introduction which proceeds with brief definitions of IPv4 and IPv6, followed by an illustration of the evolution of IPv6 globally. The section concludes with a comparative study based on technical aspects and header formats further distinguishes the two versions of internet protocols.

Market overview talks about the global scenario of IPv6, with a special focus on the Indian IPv6 market. The section primarily begins with a global perspective of IPv6 deployment plan followed by an overview of the market during 2008 – 2011. Explicit details pertaining to the 'Address Allocations' with respect to both 'Individual' and 'Volumes' of IPv6 addresses, have been listed in this section. The report houses a section wherein global distribution of IPv6 (both 'Individual' and 'Volume'), featuring the top 5 economies to have adopted IPv6 and the Regional Internet Registries (RIRs) to have distributed IPv6 since 2008 till 2011. Boling down to Asia Pacific National Information Registry (APNIC), which caters to the address allocation needs of Asia Pacific, details pertaining to the distribution addresses in the sub regions have been graphically illustrated. Moving along, the section features an overview of the Indian market which furnishes data such as the market share of the leading ISPs in 2011 and the current and future scenario of IPv6 in India.

Transition and adoption costs section talks about the steps involved during the traction from IPv4 to IPv6 environment, technical explanation related to the various possible transition approaches, ideal stages of IPv6 address acquisition, adoption process & timelines, chalking out an effective IPv6 strategy and best practices during transition have been compiled, thereby serving as effective guidelines for IPv6 transition. Adding value to the guidelines, a portion explaining the impact, adoption costs incurred and security measures to be taken during transition has been furnished so as to provide readers with clear strategic insights.
Table of Contents :
Slide 1: Executive summary
Introduction
Slide 2: Internet Protocol (IP) and Internet Protocol Version 4 (IPv4)
Slide 3: Internet Protocol Version 6 (IPv6)
Slide 4: IPv6 Evolution
Slide 5: Comparison of Major Features – IPv4 & IPv6
Slide 6: Header Format in IPv4 & IPv6
Market Overview
Slide 7-8: Major IPv6 Service Segments
Slide 9: Global Perspective – IPv6 Deployment Plan
Slide 10: Global Perspective – Priority Areas for IPv6 Deployment
Slide 11: Global IPv6 Market – Overview
Slide 12: Individual Address Allocations (IPv4 & IPv6) and Address Allocations by Volume (IPv4 (/32s) (M) & IPv6 (/32s))
Slide 13: Global IPv6 Distribution – Individual IPv6 Address Allocations Top 5 Economies (2008-2011)
Slide 14: Global IPv6 Distribution – IPv6 Address Allocations by Volumes Top 5 Economies (2008-2011)
Slide 15: Global IPv6 Distribution – Individual IPv6 Address Allocations Regional Internet Registries (2008-2010)
Slide 16: Global IPv6 Distribution – Individual IPv6 Address by Volumes Regional Internet Registries (2008-2010)
Slide 17: Global IPv6 Distribution – Individual IPv6 Address Allocations & IPv6 Address Allocations by Volume (2011) and Minimum Size – Allocation & Assignment
Slide 18: IPv6 Distribution – APNIC
Slide 19: Market Overview India
Slide 20: Unique IP Address India
Slide 21: IPv6 Current and Future Scenario India
Slide 22: Structure of IPv6 Task force India
Transition & Deployment
More Related Reports :
Project Logistics Market in India 2012
Cyber Security Market in India 2012
Glass Market in India 2012
In Vitro Diagnostics Market in India 2012
Warehousing Market in India 2012
Enterprise Mobility Market in India 2012
Nanotechnology Market in India 2012
Online Matrimony Market in India 2012
Freight Forwarding Market in India 2012
IPv6 Market in India 2012
Bioinformatics Research Market in India 2012
Location Based Services in India 2012
Container Glass Market in India 2012
GPS Tracking and Navigation Market in India 2012
Flat Glass Market in India 2012
RSS Link ... http://www.aarkstore.com/feeds/netscribes.xml
For More details about above & other Reports plz contact :
Vina
Aarkstore.com
Contact: Marketing team
Mob.No.918149852585
Email: enquiry@aarkstore.com
URL: http://www.aarkstore.com/
http://in.linkedin.com/in/aarkstore
http://www.facebook.com/aarkstore
You can also request for sample page of above mention reports on sample@aarkstore.com