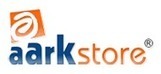 Aarkstore.com announces, a new market research report is available in its vast collection:
High Net Worth Trends in China to 2015
http://www.aarkstore.com/reports/High-Net-Worth-Trends-in-China-to-2015-185854.html
High Net Worth Trends in India to 2015
High Net Worth Trends in China to 2015
High Net Worth Trends in Hong Kong to 2015
(Buy all three reports for the price of two reports)


Discount valid till 31st July 2012
Synopsis
This report is the result of Company's extensive research covering the HNWI population and Wealth Management industry in China. It provides market size and forecasts of the HNWI population. By leveraging the Company HNWI Database, it provides key demographic breakdowns.

Executive Summary
This report provides projections of the volume and wealth of China's HNWI and a comprehensive background of the Chinese economy. This includes demographic trends (2007-2011) and findings of the proprietary Company HNWI Database.

Scope
The report features:
• Independent market sizing of China's HNWI
• Most up to date and thorough analysis of the demographic breakdown of China's HNWI
• Volume and wealth trends from 2007 to 2011 • Volume and wealth forecasts to 2015
• Current insights into the drivers of HNWI wealth

Reasons To Buy
• The Company Intelligence Center Database is an unparalleled resource and the leading resource of its kind. Compiled and curated by a team of expert research specialists, the Database comprises up to one hundred data-points on over 100,000 HNWI, private banks, wealth managers and family offices around the world. With the Database as the foundation for our research and analysis, we are able obtain an unsurpassed level of granularity, insight and authority on the HNWI and wealth management universe in each of the countries and regions we cover.
• Comprehensive forecasts to 2015.

Key Highlights
• There are currently 1.3 million HNWIs in China with a combined wealth of US$4.3 trillion, which equates to 26% of the total wealth held in the country.
• During 2007–2011, the number of HNWIs increased by just less than 372,000, representing a 41% increase over the period.
• Company expects HNWI wealth to increase at a CAGR of 14.7% over the forecast period to reach US$7.5 trillion in 2015, while volume will grow at a CAGR of 13.5% to reach over 2.1 million in 2015.
Table of Contents :
1 Introduction
What is this Report About?
2 Wealth Sector Fundamentals
2.1 Political Background of the Wealth Sector
2.2 Economic Background to the Wealth Sector
2.3 Benchmarking Chinese Wealth in Context
2.3.1 Distribution of wealth
2.3.2 Alternate scenarios for China's economy to 2015
3 Findings from the Company HNWI Database
3.1 Trends in HNWI Wealth to 2015
3.1.1 HNWI trend analysis
3.1.2 HNWI volume trend analysis
3.1.3 HNWI wealth trend analysis
3.1.4 Per-capita HNWI net worth trend analysis
3.1.5 Trends of the wealth bands
3.1.6 Chinese HNWI demographic breakdown by age
3.1.7 Chinese HNWI demographic breakdown by gender
3.1.8 Sources of wealth: inherited vs earned vs self-made
3.1.9 Regional distribution of HNWIs
4 Appendix
4.1 Pertinent Regulations
4.1.1 Regulations on banks
4.1.2 Regulations on foreign direct investment
4.1.3 Regulations on wealth management
4.1.4 Regulations on offshore investment
4.1.5 Regulations on foreign investment in china
4.1.6 Regulations on leveraged buyouts and mergers and acquisitions
4.1.7 Regulations on hedge funds and derivatives
4.1.8 Regulations on private equity investment
4.2 Key Economic Trends and Drivers
4.2.1 Renminbi to US dollar moving annual average exchange rate
4.2.2 Real GDP growth
4.2.3 Per-capita GDP
4.2.4 Gross savings rate as a percentage of GDP
4.2.5 Domestic Market Capitalization
4.2.6 Housing price index
4.2.7 Commodity index
4.2.8 Foreign direct investment
4.2.9 Investments of FIIs in equity products
4.2.10 Inflation rate
4.2.11 Repo rate
4.2.12 Balance of payments
4.2.13 Stock market performance
4.2.14 Fiscal position
4.2.15 HNWI wealth vs GDP
4.2.16 Capital formation as a percentage of GDP
4.2.17 Disposable income as a percentage of GDP
5 About Company
More Related Reports :
Business and Investment Opportunity in the Indian Health Insurance Industry: Analyses and Forecasts to 2016
The Chinese Interior Products Industry, Key Trends and Opportunities to 2015: Export Market Potential will be the Key to Growth
Life Insurance in Vietnam, Trends and Opportunities to 2016: Increased Distribution Through Bancassurance Will Drive Growth of Individual Life Insurance
Non-Life Insurance in Vietnam, Trends and Opportunities to 2016: Increase in Minimum Capital Requirements Will Lead to Market Consolidation
Personal Accident and Health Insurance in Vietnam, Trends and Opportunities to 2016: Lack of Developed Government-Funded Health Insurance to Drive Private Health Insurance Growth
Reinsurance in Vietnam, Trends and Opportunities to 2016: Limited Financial Capacity Is a Key Challenge for Domestic Reinsurers
Life Insurance in the Czech Republic, Key Trends and Opportunities to 2016
Non-Life Insurance in the Czech Republic, Key Trends and Opportunities to 2016
Personal Accident and Health Insurance in the Czech Republic, Key Trends and Opportunities to 2016
Reinsurance in the Czech Republic, Key Trends and Opportunities to 2016
High Net Worth Trends in India to 2015
High Net Worth Trends in China to 2015
High Net Worth Trends in Hong Kong to 2015
Life Insurance in Russia, Key Trends and Opportunities to 2016: Introduction of Tax Benefits on Life Insurance Products Key to Market Expansion
Non-Life Insurance in the Philippines, Key Trends and Opportunities to 2016
Global Construction Supplier Industry Outlook Survey 2012–2013: Industry Dynamics, Market Trends and Opportunities, Marketing Spend and Sales Strategies in the Construction Industry
Hong Kong – Future of HNWI to 2015: Centre of Finance, Centre of Wealth
Life Insurance Policies and Premiums in the UK to 2016: Market Databook

For More details about above & other Reports plz contact :
Vina
Aarkstore.com
Contact: Marketing team
Mob.No.918149852585
Email: enquiry@aarkstore.com
URL: http://www.aarkstore.com/
http://in.linkedin.com/in/aarkstore
http://www.facebook.com/aarkstore
You can also request for sample page of above mention reports on sample@aarkstore.com