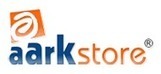 Aarkstore.com announces, a new market research report is available in its vast collection:
Deutsche Telekom: A leading telecommunication services provider on a global scale
http://www.aarkstore.com/reports/Deutsche-Telekom-A-leading-telecommunication-services-provider-on-a-global-scale-198664.html
Introduction

Deutsche Telekom provides fixed-network/broadband, mobile communications, internet, and internet protocol television (IPTV) products and services for consumers, and information and communications technology (ICT) solutions for business and corporate customers. The company has a presence in around 50 countries, making it a leading provider of telecommunications services on a global scale.

Features and benefits

* MarketLine Case Studies describe topics such as innovative products, business models, and significant company acquisitions.
* Fact-based and presented in an accessible style, they explain the rationale of commercial decisions and illustrate wider market and economic trends.

Highlights

Deutsche Telekom has long enjoyed a position of dominance in its home market of Germany. With an 81.5% share of the fixed-line telecommunications market, it is the clear market leader in the country. Its market share of 31.9% in the wireless telecommunications market also makes it the number one player.
As the company's home markets have become saturated, Deutsche Telekom has looked to diversify its operations geographically. It is now active across Africa, the Americas, Asia, and Europe. Europe represents a stronghold for the company, where it is the leading provider of fixed-line services and the second largest player in the wireless market.
The company has also successfully established itself in the lucrative US wireless telecommunications market. With a market share of 11.1%, it is the fourth largest player.

Your key questions answered

* Why has Deutsche Telekom been forced to expand beyond German borders?
* How has the company expanded in to new territories?
* How large is Deutsche Telekom's market share of the fixed-line and mobile telecommunications markets?
* Which areas present future growth opportunities for the company?
Table of Contents :
OVERVIEW
Catalyst
Summary
ANALYSIS
Deutsche Telekom enjoys a position of dominance in Germany
The German fixed-line and wireless telecommunications markets are now saturated
Growth prospects within Germany are also hampered by intense competition
Deutsche Telekom has looked to expand overseas to counteract an increasingly difficult environment in Germany
Europe has become a stronghold for Deutsche Telekom
The acquisition of One 2 One signaled the company's first move overseas
The company's UK presence has since been increased further through a merger
1999 also saw Deutsche Telekom enter France
2000 and 2001 saw a spate of European acquisitions and investments
The company's European expansion continued in to the mid-2000s
2006 saw entry to the lucrative Polish market and a program of rebranding
2008 heralded further European expansion as the company entered Greece
The company's footprint spread even further across Europe in 2009
T-Mobile is a major player in the US
The company entered the US in 2001 with the acquisition of Voicestream
T-Mobile USA Inc. was established in 2002
T-Mobile USA continued to develop and grow throughout the 2000s
In January 2011, a deal was announced to sell T-Mobile USA to AT&T, Inc.
The merger agreement was terminated in December 2011
Deutsche Telekom has a small but expanding presence in growth markets
Deutsche Telekom has six wholly-owned subsidiaries in Asia
The company is taking steps to grow its presence in Asia
The company is also looking at growth markets beyond Asia
CONCLUSIONS
Having been forced to expand beyond German borders, Deutsche Telekom has successfully become a leading player on a global scale, although there is a high degree of concentration in Europe
APPENDIX
Definitions
Sources
Further Reading
Ask the analyst
About MarketLine
Disclaimer
More Related Reports :
Deutsche Telekom AG (DTE) - Financial and Strategic SWOT Analysis Review
Deutsche Telekom: A leading telecommunication services provider on a global scale
Deutsche Telekom AG: Technology & Communications Company Profile, SWOT & Financial Report
Deutsche Telekom AG: Company Profile and SWOT Analysis
Deutsche Telekom AG - Strategy, SWOT, and Corporate Finance Report
Deutsche Telekom AG - Strategy, SWOT, and Corporate Finance Report
Deutsche Telekom AG: SWOT Analysis & Company Profile
Deutsche Telekom AG - SWOT Analysis
Company Financials: Deutsche Telekom AG
Deutsche Telekom AG - Financial and Strategic Analysis Review
For more Reports on ...http://www.aarkstore.com/publishers/MarketLine-118.html
For More details about above & other Reports plz contact :
Vina
Aarkstore.com
Contact: Marketing team
Mob.No.918149852585
Email: enquiry@aarkstore.com
URL: http://www.aarkstore.com/
http://in.linkedin.com/in/aarkstore
http://www.facebook.com/aarkstore
You can also request for sample page of above mention reports on sample@aarkstore.com