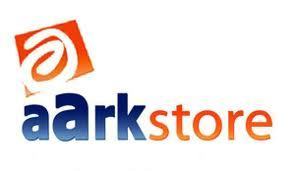 Aarkstore.com announces, a new market research report is available in its vast collection:
Construction in Japan – Key Trends and Opportunities to 2015
http://www.aarkstore.com/reports/Construction-in-Japan-Key-Trends-and-Opportunities-to-2015-215972.html
Synopsis
This report provides detailed market analysis, information and insights into the construction market in Japan, including:
• Top level overview of the construction industry in Japan
• Current, historic and forecast market value and trends of individual markets and categories supported by detailed descriptions of individual markets in the industry
• Profiles of the top construction companies in Japan
• Profiles of the ten largest construction projects in Japan
Summary
The level of activity in the Japanese construction industry declined during the review period (2006–2010) as a result of the saturation of key construction markets following a continuous decline in birth rates since the 1980s. This has caused Japan to have an aging and shrinking population whose needs are already effectively catered to and therefore have little demand for new construction, a situation which has resulted in the country's residential, institutional and commercial construction markets declining as a result of saturation. Furthermore, Japan's infrastructure construction market is struggling due to the fact that, as the country already has highly developed rail, road, air and port infrastructure networks, there is little demand for new facilities; while the country's industrial construction market is declining due to Japan's leading position as a manufacturing hub being threatened by emerging economies such as China and South Korea. Finally, the onset of the global financial crisis further exacerbated Japan's weak market conditions, leading the country's construction industry to record a compound annual growth rate (CAGR) of X.XX% during the review period.
Following a period of overall Japanese economic recovery in 2010, the country's construction industry also displayed signs of recovery; a process that was halted by the devastating earthquake and tsunami in March 2011 that caused infrastructure damage that is estimated at JPYXX.XX to JPYXX.XX trillion, destroyed over 300,000 homes, and damaged roads, ports and energy facilities. As part of the country's reconstruction efforts, the Japanese government announced an aid package of JPYX.XX trillion in April 2011, and this package is expected help the Japanese construction industry to record a CAGR of X.XX% over the forecast period (2011–2015) and reach a projected value of JPYXX.X trillion in 2015.
Scope
• This report provides a comprehensive analysis of the construction industry in Japan:
• Historical values for the construction industry for 2006-10 and forecast figures for 2010-15
• Supporting text on individual markets and values for categories for 2006-10 and forecasts until 2015
• Profiles of the top construction companies in Japan
• Profiles of the top ten construction mega-projects in Japan by value
Reasons To Buy
• Gain insight into the construction industry in Japan with current, historic and forecast figures
• Gain insight into current, historic and forecast industry figures at individual market and category level
• Identify the top construction industry players in Japan along with detailed company profiles and SWOT analysis of all those companies
Table of Contents :
1 Executive Summary
2 Introduction
2.1 What is this Report About?
2.2 Definitions
2.3 Methodology
3 Construction Industry Analysis
3.1 Construction Industry Overview
3.2 Industry Dynamics
4 Construction Industry Data
4.1 Historic Industry Value Review
4.2 Historic Industry Segmentation Review
4.3 Industry Value Forecast
4.4 Industry Segmentation Forecast
5 Construction Industry: Market Analysis
5.1 Commercial Construction Market Analysis
5.1.1 Market dynamics
5.1.2 Commercial construction market value review
5.1.3 Commercial construction market segmentation review
5.1.4 Commercial construction market value forecast
5.1.5 Commercial construction market segmentation forecast
5.2 Commercial Construction: Category Analysis
5.2.1 Leisure and hospitality construction category value review
5.2.2 Leisure and hospitality construction category value forecast
5.2.3 Office buildings construction category value review
5.2.4 Office buildings construction category value forecast
5.2.5 Outdoor leisure facilities construction category value review
5.2.6 Outdoor leisure facilities construction category value forecast
5.2.7 Retail buildings construction category value review
5.2.8 Retail buildings construction category value forecast
5.2.9 Other commercial construction category value review
5.2.10 Other commercial construction category value forecast
5.3 Industrial Construction Market Analysis
5.3.1 Market dynamics
More Related Reports :
Construction in Australia – Key Trends and Opportunities to 2015
Construction in BRIC – Key Trends and Opportunities to 2015
Construction in Chile – Key Trends and Opportunities to 2015
Construction in Croatia – Key Trends and Opportunities to 2015
Construction in Japan – Key Trends and Opportunities to 2015
Construction in Spain – Key Trends and Opportunities to 2015
Construction in Northern China – Key Trends and Opportunities to 2016
Construction in Australia – Key Trends and Opportunities to 2015
Construction in BRIC – Key Trends and Opportunities to 2015
Construction in Chile – Key Trends and Opportunities to 2015
Construction in Croatia – Key Trends and Opportunities to 2015
Construction in Japan – Key Trends and Opportunities to 2015
Business Opportunities in the Leisure and Hospitality Buildings Construction Industry in BRIC
Construction in Colombia – Key Trends and Opportunities to 2016
Construction in Poland – Key Trends and Opportunities to 2015
For More details about above & other Reports plz contact :
Vina
Aarkstore.com
Contact: Marketing team
Mob.No.918149852585
Email: enquiry@aarkstore.com
URL: http://www.aarkstore.com/
http://in.linkedin.com/in/aarkstore
http://www.facebook.com/aarkstore
You can also request for sample page of above mention reports on sample@aarkstore.com