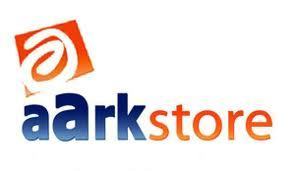 Aarkstore.com announces, a new market research report is available in its vast collection:
Construction in Northern China – Key Trends and Opportunities to 2016
http://www.aarkstore.com/reports/Construction-in-Northern-China-Key-Trends-and-Opportunities-to-2016-215825.html
Synopsis
This report provides detailed market analysis, information and insights into the construction industry in Northern China, including:
• Overview and analysis of the construction industry in China
• Overview of the construction industry in Northern China including historic and forecast values for residential, commercial, industrial, institutional and civil engineering/infrastructure building construction
• Historic and forecast construction industry values for the following regions in Northern China: Beijing, Hebei, Heilongjiang, Inner Mongolia, Jilin, Liaoning, Shandong, Shanxi and Tianjin.
• Detailed market sizes for overall Chinese construction for a period of ten years (2007–2016), including category level (construction output, new construction, repair and maintenance, refurbishment and demolition) data by construction activity and by cost type
• Profiles of the top construction companies operating in the market
Summary
Over the forecast period, China's infrastructure development is expected to be key to the growth of the country's construction industry. Specifically, in response to the country's rapid urbanization, the Chinese government plans to invest CNY7.0 trillion (US$1.03 trillion) into infrastructure development from 2011 to 2015. Moreover, the country is a preferred destination for foreign investors and manufacturing companies due to the high availability of cheap labor, with levels of commercial construction therefore expected to continue to rise over the forecast period. However, the Chinese construction industry may find it difficult to attain international standards due to continued controversy regarding forced land acquisition, poor construction quality, and corruption.
Despite registering one of the strongest population growth rates in China during the review period, the Beijing province recorded relatively weak growth in residential construction from 2007 to 2011. With the local government in Beijing continuing to actively discourage new residential developments in order to help ease the strain on the province's overloaded transportation and utility networks, Timetric expects growth to remain subdued over the forecast period.
Scope
This report provides a comprehensive analysis of the construction industry in Northern China:
• Historical (2007-2011) and forecast (2012-2016) valuations of the overall construction market in Northern China
• Region specific historical and forecast construction industry valuations for Beijing, Hebei, Heilongjiang, Inner Mongolia, Jilin, Liaoning, Shandong, Shanxi and Tianjin
• Breakdown of values within each project type at the overall country level, by type of activity (new construction, repair and maintenance, refurbishment and demolition) and by type of cost (materials, equipment and services)
• Assessment of the competitive environment using Porter's Five Forces
• Detailed profiles of the leading construction companies in China
Reasons To Buy
• Make strategic business decisions using historic and forecast market data related to the construction market in Northern China and regions within it
• Identify the key market trends and opportunities for both existing companies and prospective new market entrants
• Assess the competitive landscape in the construction market enabling the formulation of effective market-entry strategies
• Gain detailed information for the top companies operating in the market
Table of Contents :
1 Executive Summary – China Overview
2 Introduction
2.1 What is this Report About?
2.2 Definitions
2.3 Summary Methodology
3 Construction Industry Analysis – China Overview
4 Total Construction Activity – China Overview
4.1 Construction Output Forecast
4.2 Construction Value Add Forecast
5 Construction Output – China Overview
5.1 Construction Output by Cost Type
5.2 Construction Output Forecast by Cost Type
5.3 Construction Output by Construction Activity
5.4 Construction Output Forecast by Construction Activity
5.5 New Construction Output by Cost Type
5.6 New Construction Output Forecast by Cost Type
5.7 Repair and Maintenance Output by Cost Type
5.8 Repair and Maintenance Output Forecast by Cost Type
5.9 Refurbishment Output by Cost Type
5.1 Refurbishment Output Forecast by Cost Type
5.11 Demolition Output by Cost Type
5.12 Demolition Output Forecast by Cost Type
6 Construction in Northern China - Overview
6.1 Residential Building Construction in Northern China
6.1.1 Residential building construction output: historic market value
6.1.2 Residential building construction output: forecast market value
6.2 Commercial Building Construction in Northern China
6.2.1 Commercial building construction output: historic market value
6.2.2 Commercial building construction output: forecast market value
6.3 Industrial Building Construction in Northern China
6.3.1 Industrial building construction output: historic market value
6.3.2 Industrial building construction output: forecast market value
6.4 Institutional Building Construction in Northern China
6.4.1 Institutional building construction output: historic market value
6.4.2 Institutional Building Construction Output: Forecast Market Value
6.5 Civil Engineering/Infrastructure Building Construction in Northern China
6.5.1 Civil engineering/ infrastructure building construction output: historic market value
6.5.2 Civil engineering/ infrastructure building construction output: forecast market value
7 Construction in Beijing – Highlights
More Related Reports :
Construction in Australia – Key Trends and Opportunities to 2015
Construction in BRIC – Key Trends and Opportunities to 2015
Construction in Chile – Key Trends and Opportunities to 2015
Construction in Croatia – Key Trends and Opportunities to 2015
Construction in Japan – Key Trends and Opportunities to 2015
Construction in Spain – Key Trends and Opportunities to 2015
Construction in Northern China – Key Trends and Opportunities to 2016
Construction in Australia – Key Trends and Opportunities to 2015
Construction in BRIC – Key Trends and Opportunities to 2015
Construction in Chile – Key Trends and Opportunities to 2015
Construction in Croatia – Key Trends and Opportunities to 2015
Construction in Japan – Key Trends and Opportunities to 2015
Business Opportunities in the Leisure and Hospitality Buildings Construction Industry in BRIC
Construction in Colombia – Key Trends and Opportunities to 2016
Construction in Poland – Key Trends and Opportunities to 2015
For More details about above & other Reports plz contact :
Vina
Aarkstore.com
Contact: Marketing team
Mob.No.918149852585
Email: enquiry@aarkstore.com
URL: http://www.aarkstore.com/
http://in.linkedin.com/in/aarkstore
http://www.facebook.com/aarkstore
You can also request for sample page of above mention reports on sample@aarkstore.com