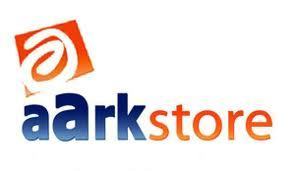 Aarkstore.com announces, a new market research report is available in its vast collection:
Brazil Wind Power Market Forecast and Opportunities, 2017
http://www.aarkstore.com/reports/Brazil-Wind-Power-Market-Forecast-and-Opportunities-2017-216571.html
Brazil is the third largest energy market in the Americas, after the United States and Canada, and its growing power sector is the largest in Latin America. Electricity consumption growth rates fluctuate at around 5% per year, demanding the entrance of an average of 3 GW every year. Brazil aspires to become the fourth country in the world in terms of wind turbines installed capacity in 2012 and the sixth global wind energy producer by 2016. Considering the growth rate and the expansion plans of the companies coupled with the positive wind power policies of the Brazilian government, it is expected that Brazil wind power market will prove robust growth trajectory in the coming years.
According to "Brazil Wind Power Market Forecast & Opportunities, 2017" Brazil's blustery coastlines and booming electricity demand have spurred a wind-power gold rush as investors flock to build turbines and set up wind farms. The market is still on the path of major developments and achievements in the coming years. With significant support from government, in terms of promising initiatives and attractive incentives, the Brazilian wind energy industry is poised to grow in the future. "Brazil Wind Power Market Forecast & Opportunities, 2017" discusses the following aspects related to Wind Power in Brazil:
• Installed Capacity by Region, Province and Wind Farm Developer
• Onshore & Offshore Wind Power Capacity Utilization
• Wind Power Reserves & Potential
• Overview of Wind Turbine Market
• Market Trends & Opportunities
• Regulatory & Tariff Structure
• Competitive Landscape & Strategic Recommendations
Why you should buy this report
• To gain an in-depth understanding of wind power market dynamics in Brazil.
• To obtain research based businesses decisions and add weight to presentations and marketing materials.
• To gain competitive knowledge of leading players.
• The forecasts to assess how the market is predicted to develop by 2017?
• To avail 10% customization in the report without any extra charges and get the research data or trends added in the report as per your specific needs.
Report Methodology
The information contained in this report is based upon both primary and secondary sources. Primary research included interviews with stakeholders of the industry. Secondary research included an exhaustive search of relevant publications like newspapers, websites, and proprietary databases.
Table of Contents :
1. Executive Summary
2. Brazil Power Market Scenario
2.1. Installed Capacity
2.2. Electricity Generation in Brazil
2.3. Institutional Arrangement of Brazilian Power Sector
2.4. Electricity Pricing
3. Brazil Renewable Energy Market Scenario
3.1. Hydro Energy
3.2. Ethanol
3.3. Wind Energy
4. Brazil Wind Energy Market Outlook
4.1. Cumulative Installed Capacity, 2000-11
4.2. Cumulative Installed Capacity Forecast, 2012-17
4.3. By States
4.4. By Wind Farm Developer
4.5. Wind Farm Capacity Utilization
4.6. Wind Farms in Brazil- Top 10 Active Wind Farms
4.7. Tariff Structure
5. Wind Power Reserves & Potential
5.1. Geographic Distribution
5.2. Offshore v/s Onshore Potential
6. Brazil Wind Turbine Market
7. Drivers & Restraints
7.1. Market Drivers
7.2. Market Restraints
8. Policy & Regulatory Landscape
8.1. Program of Incentives for Alternate Electricity Sources- PROINFA
8.2. Brazil National Climate Change Plan
8.3. Luz Para Todos (Light For All) Electrification Program
8.4. Federal Law 9.991/00
8.5. India-Brazil-South Africa Declaration on Clean Energy
9. Market Trends & Developments
9.1. Significant Investments in the Sector
9.2. Wind Power Becomes Cost Competitive With Natural Gas. Will it be sustainable?
9.3. Wind Power Auctions In Brazil
9.4. Brazil leads Latin America Wind Power Market
10. Competitive Landscape
10.1. The Wobben Windpower Industria e Comercio Ltda.
10.2. Renova Energia
10.3. Suzlon Energia Eolica do Brasil Ltda.
10.4. Alstom Brazil
10.5. Desa Dobreve Energia S.A.
More Related Reports :
China Wind Power Market Forecast and Opportunities, 2017
Brazil Wind Power Market Forecast and Opportunities, 2017
China Carbon Black Market Forecast and Opportunities, 2017
Vietnam Air Conditioners Market Forecast and Opportunities, 2017
Brazil Water Purifier Market Forecast and Opportunities, 2017
India Residential Washing Machines Market Forecast and Opportunities, 2017
Russia Tablet PC Market Forecast and Opportunities, 2016
Germany Desalination Plants Market Forecast and Opportunities, 2017
India Radio Taxi Services Market Forecast and Opportunities, 2017
South Korea Water Purifier Market Forecast & Opportunities, 2017
India Sanitary Ware Market Forecast & Opportunities, 2017
India Western Musical Instruments Market Forecast & Opportunities, 2017
India Air Conditioners Market Forecast & Opportunities, 2017
United Kingdom Smartphone Market Forecast & Opportunities, 2017
Canada Smartphone Market Forecast & Opportunities, 2017
Canada Tablet PC's Market Forecast & Opportunities, 2016
For More details about above & other Reports plz contact :
Vina
Aarkstore.com
Contact: Marketing team
Mob.No.918149852585
Email: enquiry@aarkstore.com
URL: http://www.aarkstore.com/
http://in.linkedin.com/in/aarkstore
http://www.facebook.com/aarkstore
You can also request for sample page of above mention reports on sample@aarkstore.com